Appaloosa Territory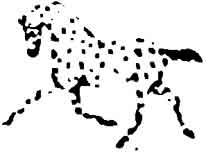 ---
Appaloosa History:
Greater Eastern Appaloosa Regional
1969-1975
---
GEAR Championships are awarded to a horse after it has won a total of 30 or more points in competition in official shows provided the points have been won in two or more shows and under three or more judges. At least 12 points must be won at halter and 12 in performance; the balance may be accumulated in either halter or performance.
Supreme Performance Sire is an honor won by having a minimum of five foals that have earned either a GEAR championship or certificate of versatility.
---
1969
GEAR Premier Sires

1. Apache Patch F-3088
[Apache F-730 x Kathy F-895] Bred by George Hatley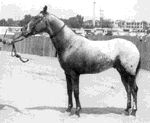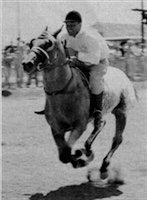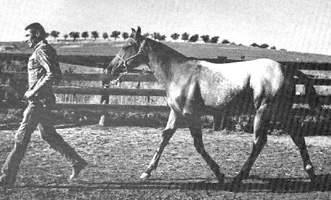 ***
2. Chancie Mandan T-1521
[unk/Matador Dun AQ x unk/Cheyenne Gold F-2671]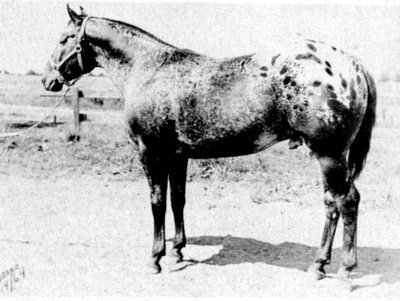 ***
3. Little Navajo Joe 30022
[Little Fob AQ x Navajo Turquoise of AA F-2645],
First stallion to become GEAR champion in 1969, Supreme Performance Champion in 1974.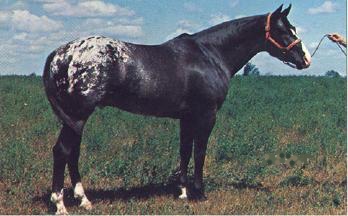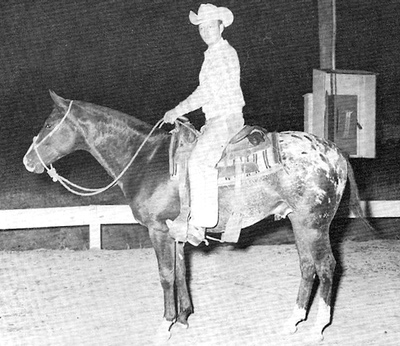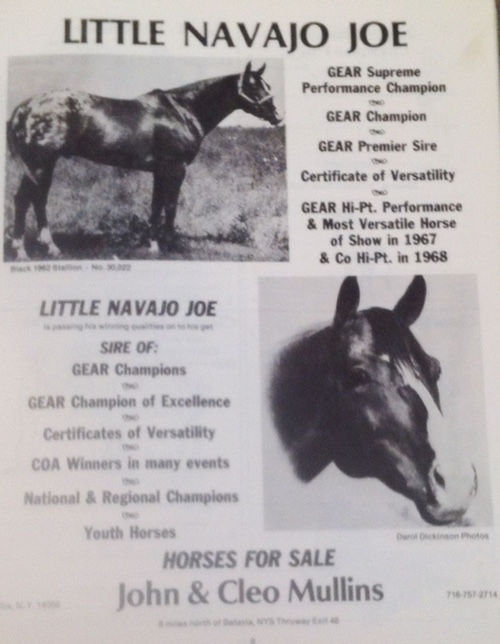 ---
1970
GEAR Premier Sires

4. Mighty Bright 9760
[Bright Eyes Brother F-3047 x Peggy's Delight 6163] Bred by Lane Hudson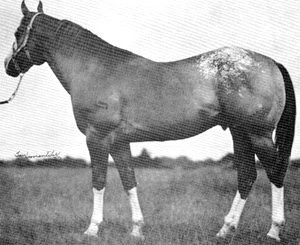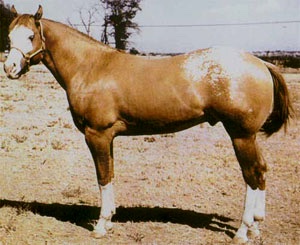 ***

5. Hawkeye F-3505
[One Eyed Geronimo F-2889 x Manzy Maid F-1997]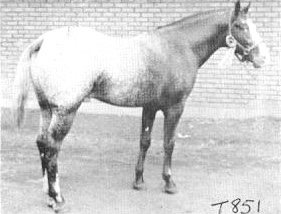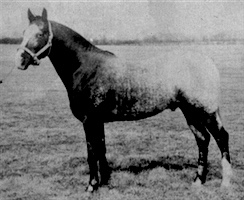 ---
1971
GEAR Premier Sires

6. El Cap A Tan 10522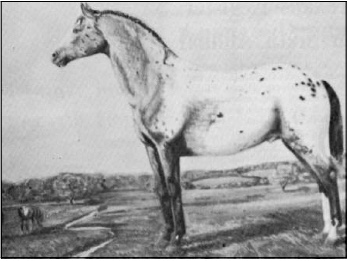 ***

7. Double Six Domino F-2646
[Mansfield's Comanche F-3096 x Susan ] Bred by Jack Mansfield.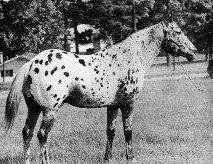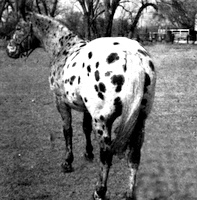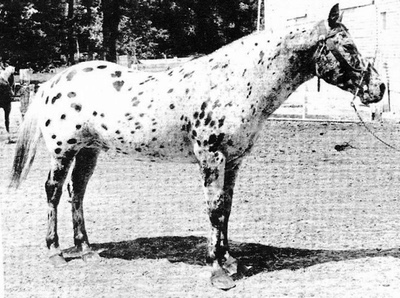 ***

8. Dominion Codex 55240 CRHA 889
[High Thunderbird F-1822 x Miss Cody 5640] Bred by Joseph Schwein, Forest, Virginia.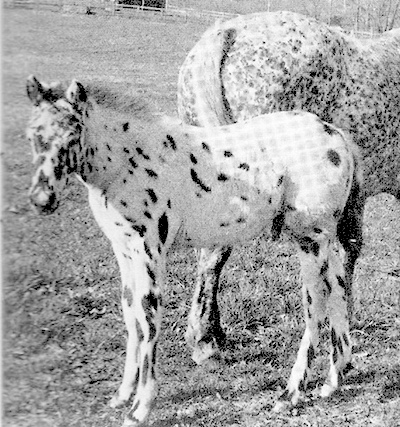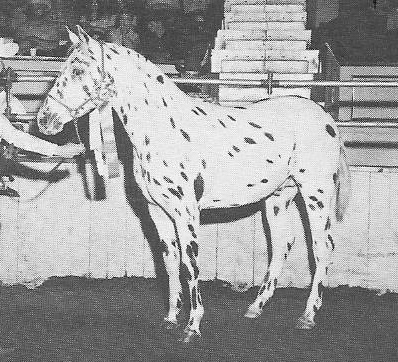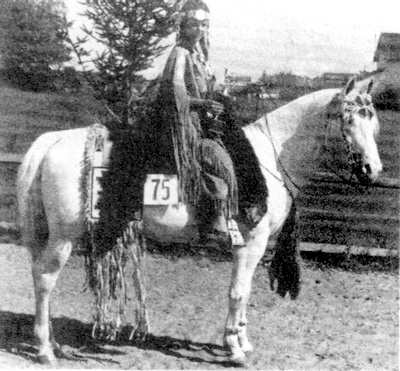 ---
1972
GEAR Premier Sires

9. Bright Glow 17731
[Bright Eyes Brother F-3047 x Star Dream 5702]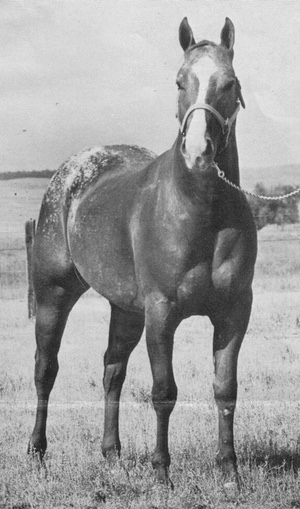 10. Paisano F-1023
[Arizona Gold x Bunny F-521]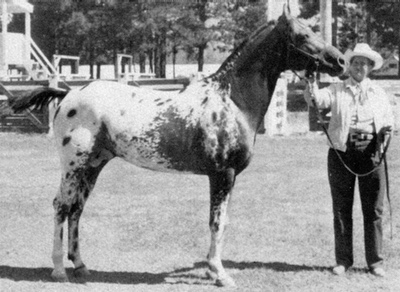 11. Chief Pontiac 23231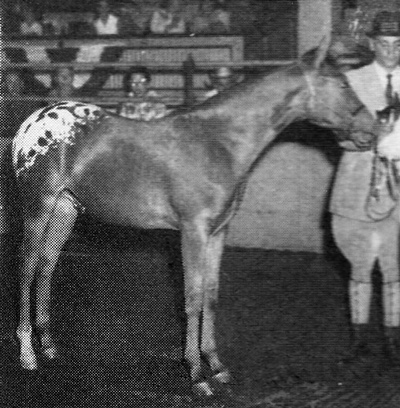 ---
1973
Premier Sires

12. Johnny Moccasin Minor 18002

13. Colida 7681
[unknown-unspecified AQHA x Lady Chesty AQ]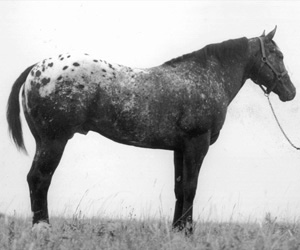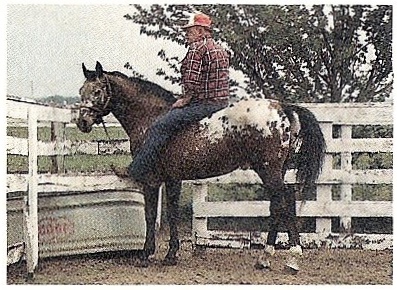 14. Prince Plaudit 55156
[Red Plaudit 10191 x Princess Rita ID 8372]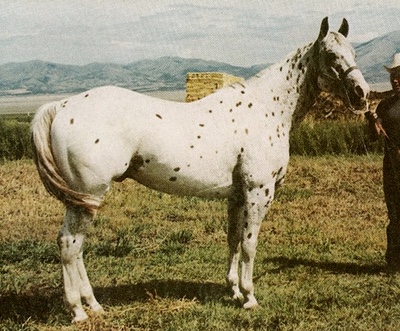 15. Guapo T-2467
[Hands Up F-2217 x Muffins JC]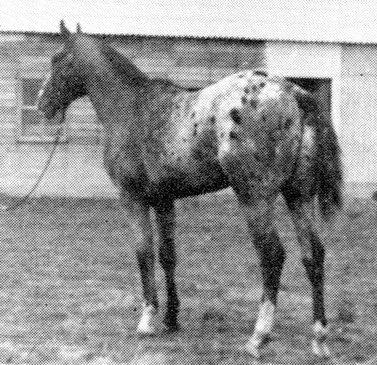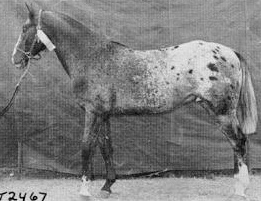 16. Sonny Boy's Redman 32975
[Kelley's Sonny Boy T-3945 x Joe's Topsy AQ]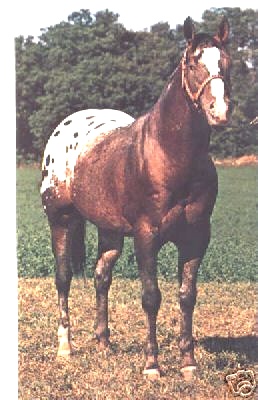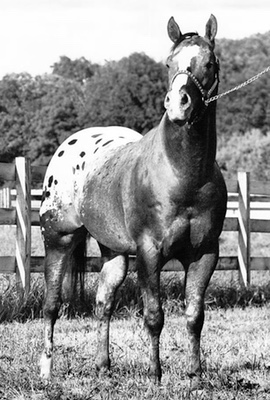 17. Honey Toe 47051
[Toe Nail AQ x Honey Harris AQ]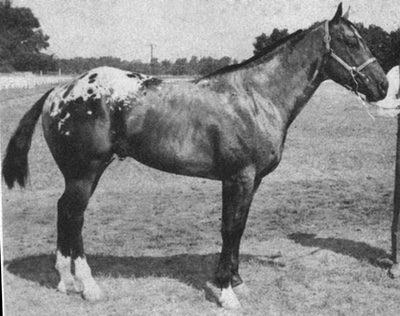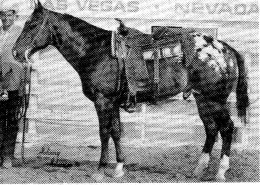 18. Sleepy's Joker Moon 46231
[Joker's Sleepy 21249 x Shari Lyndia Moon (Lyndera?) (Lydia)]


19. Horseshoe's Taytoba 12500
[Kiowa Peppy T-4622 x Miss M 6]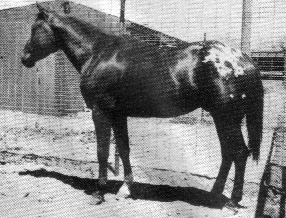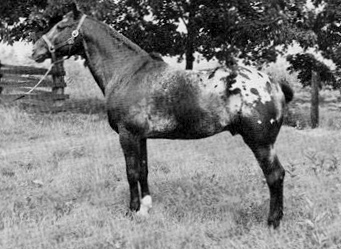 20. Wapiti 5445
[Gold Heels AQ x Quadroon AQ]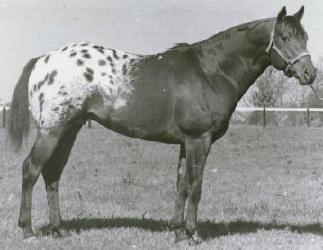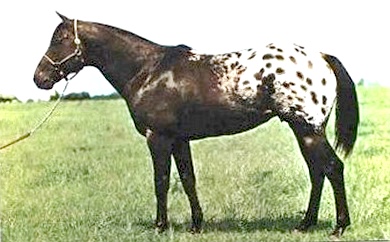 21. Absarokee Sunset 7322
[Flamingo of AA F-3982 x Powdered Sugar T-1266]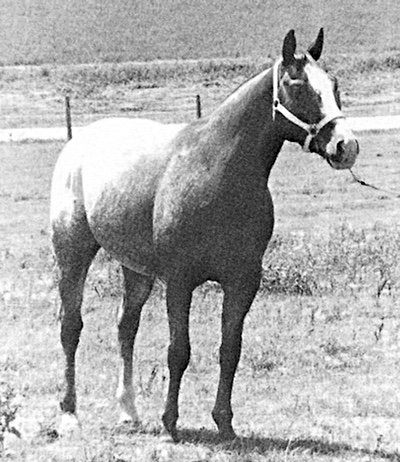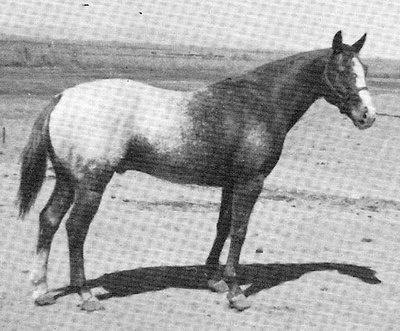 22. Coke's Plaudit 37238
[Coke Roberds 5703 x Mary [Merry] Eyes 135146

23. Joker's Dun Spot 28229
[Joker B F-678 x Dundee Sophia ID 8804]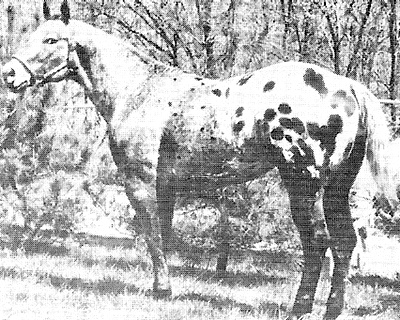 24. Little Booger 7423
[Flying Sargeant F-2098 x Furry's Babe McCue AQ] Bred by Jerold Johnson, Hutchinson, Kansas
---
1974
Premier Sires


25. Red Heller 54731/CRHA 1522-P
[Red Sun 11097/CRHA 1893 x Wi-Sunshine 13211]
Bred by Ralph Cannon, Elizabeth, Colorado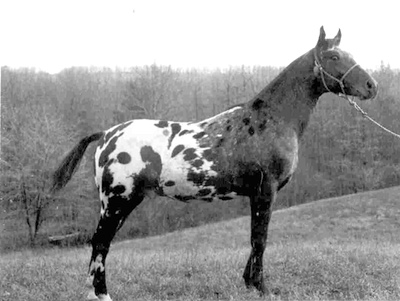 26. Brandy's Sun 40980


27. Man O War Chief 14756
[Tomahawk H F-2541 x Swenita JC]

28. Flying Star 50237
[Colida 7681 x Patsy Hull AQ]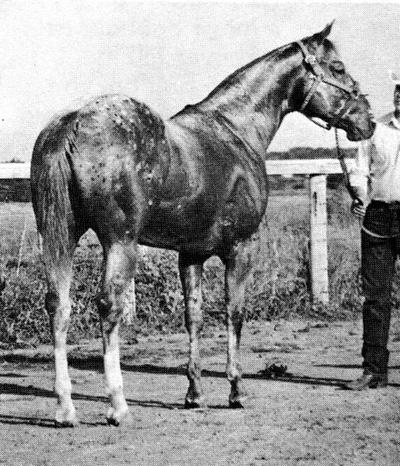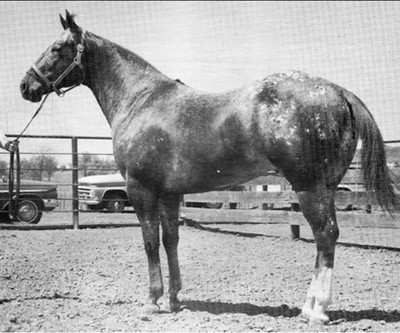 29. High Hand F-3366
[Hands Up F-2217 x Deacon Bess AQ]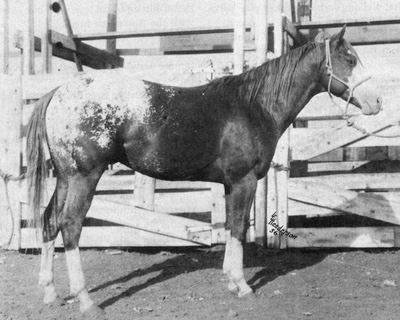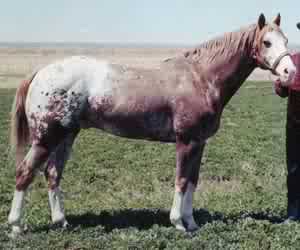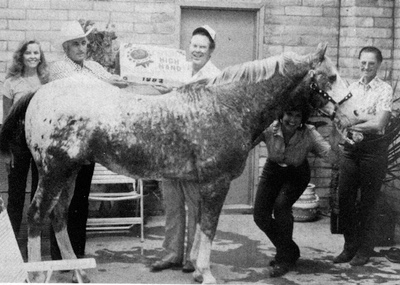 30. Shavano F-1679
[Patchy Jr F-1380 x Blossom F-1678]
Bred by Ben Johnson.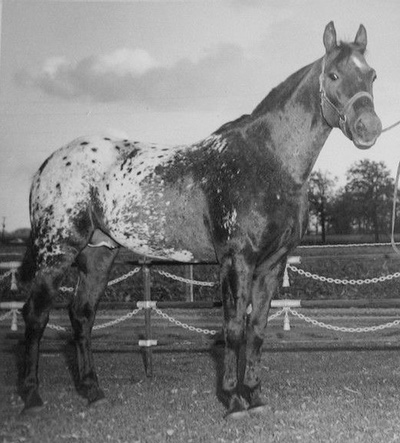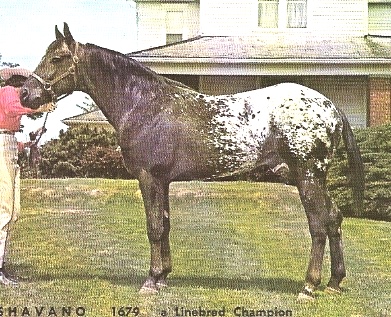 31. Pop Up Popper T-7546
[Cheater Up T-3544 x Sugar]
Bred by JE Downey, Carthage, Missouri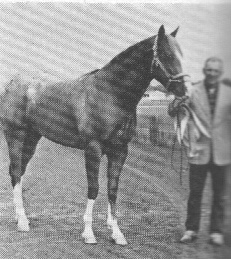 32. Ford's Comanche Rio 78744
[Glen Rio Day 22878 x Cancion]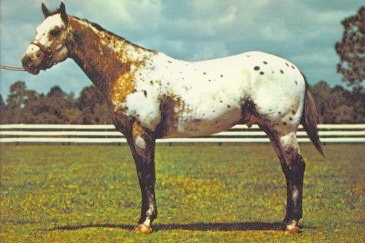 33. Handprint's Medicine Boy F-3722
[Missoula Medicine Man F-2824 x Blue Bonnet B F-1832]
Bred by Charley W Peterson, Atkinson, Nebraska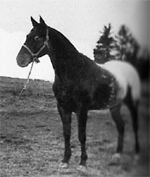 34. East Ern Riker 86610
[Oil Play AQ x Virgin Lady AQ]


35. Navajo Britches F-2709
[Whistle Britches F-2492 x Trammel's Rusty AQ]
Bred by Ned Smith, O'Donnell, Texas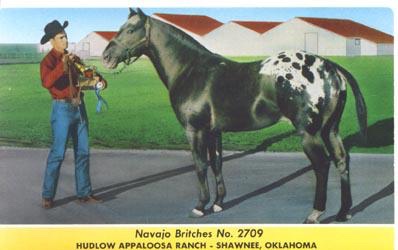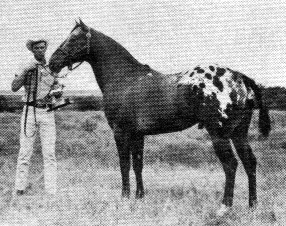 36. Texas Chips 59034
[JM's Little Chips 19460 x Vinita Jo]


37. Han D Echo 6977
[Little Roan Hancock AQ x Tomichi's Mistake 6976]


38. Top Hat H T-4164
[Red Senor AQ x Little Star H T-4161]
Bred by Ace Hooper, Plainview, Texas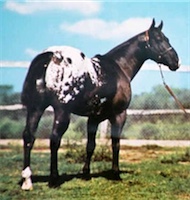 ---
1975 Premier Sires


39. Roblene's Son Of Fourmile F-2881
[Chief of Fourmile F-2219 x Little Red Chick F-1445]
Bred by Gus Oettermann, San Antonio, Texas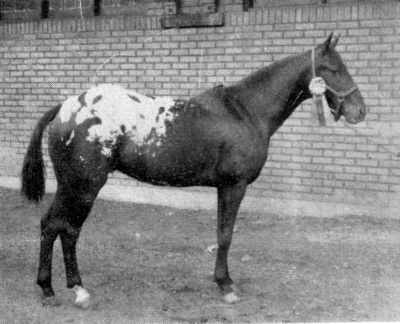 40. Rustler Bill F-3372
[Matador Dun AQ x Cheyenne Gold F-2671]
Bred by Ken West, Eagle Butte, South Dakota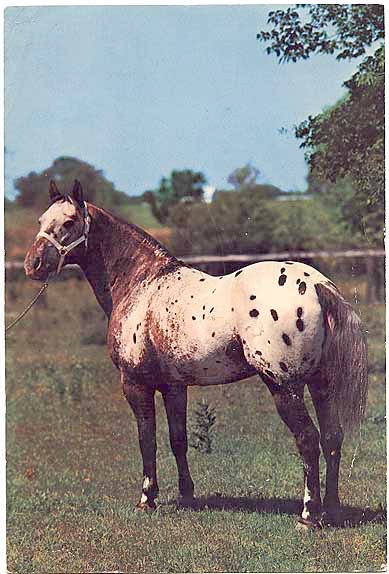 41. Sully's Pattern 16061
[Bambi E F-2497 x Blue Baby 5836]
Bred by Lee Warne, South Dakota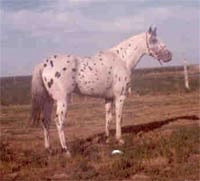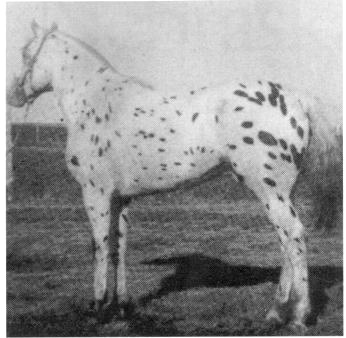 42. Paisano's Socks 102825
[Paisano F-1023 x Mark's Sister 92666]


43. Icy Zipper 84654
[Rustler Zip TW 17800 x Icekamp or Icykamp AQ]


44. T Jewel's Redbird 21844/CRHA 1647-P
[High Thunderbird F-1822/CRHA 683 x Tyner's Jewel T-3744]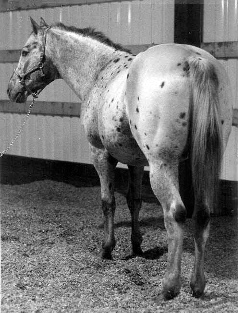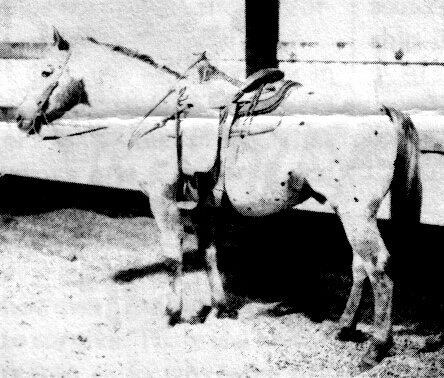 45. Royal Plaudit 98821
[Red Plaudit 10191 x Robert's Frosty Ruth F-4217]


46. Buster's Ivanhoe 15429
[Star Buster T-3064 x Walnut's Katchina Doll T-1713]


47. Mighty Paul 51858
[Mighty Bright 9760 x Carmen Calypso AQ]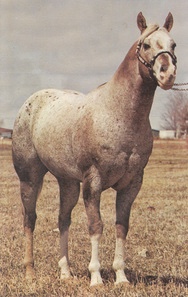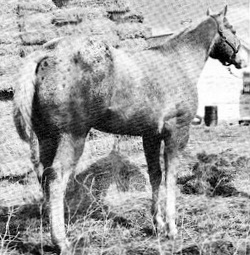 48. Apache 65 54994
[Apache Patch F-3088 x Desally AQ]


49. Valley Spotted Butt 55236
[Apache Dream T-3355 x AQ]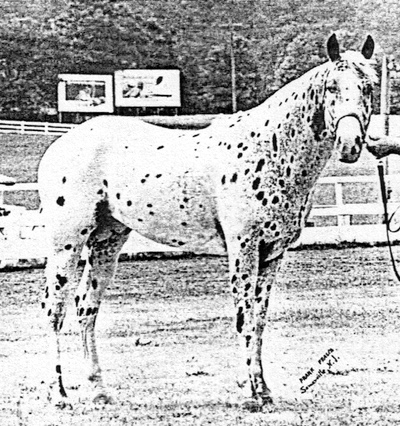 ---
Other Premier Sires

51. Old Pay Day F-4467
[Mansfield's Comanche F-3096 x Lucine]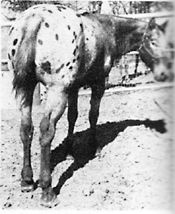 79.*Colida's Lucky 87919
[Colida 7681 x Dawsons Ethel AQ]


107.Tucky Bow 123075
[Colida 7681 x Chico Loe AQ]


119.*Copino 101407
[Colida 7681 x Chico Loe AQ]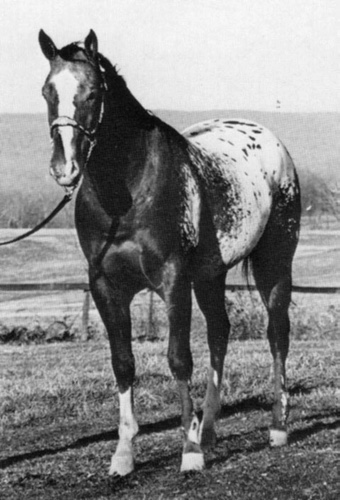 Top Quest 110840
[Top Hat H T-4164 x Gimpy's Wimpy 30021]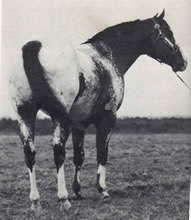 ---
---

Supreme Performance Sires


Mighty Bright 9760
Mighty Marshall 51565, Mighty High 54377, Mighty Gunsmoke 61341, Mighty Mona 60378, Mighty Amy 73574

Little Navajo Joe 30022

Colida 7681
Co Stephanie 146846, Cofleet 76549, Copino 101407, Colida's Lucky 87919, Tucky Bow 123075 AN 12-76:16

Prince Plaudit 55156

Absarokee Sunset 7322

---
1977 GEAR Show Results, Syracuse, New York June 30-July 3 - Appaloosa News November 1977:53-60
No mention of Premier Sires or Supreme Performance Sires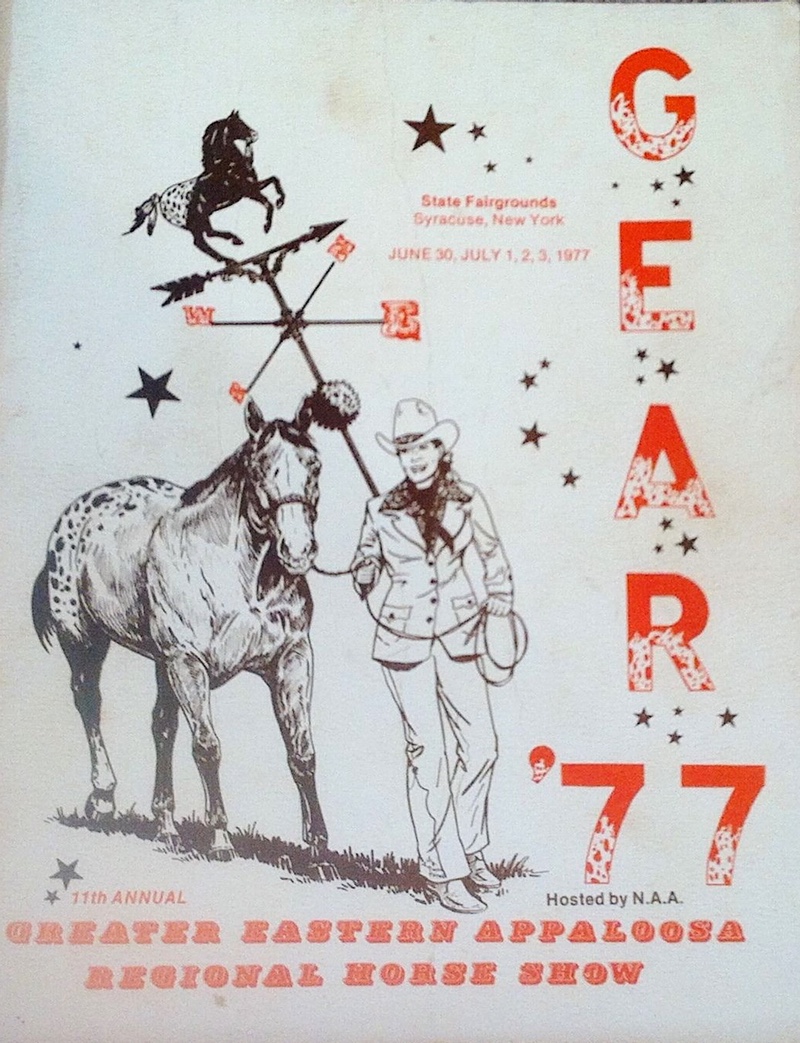 It seems that after 1977, [btw, The National Show Point System started in 1979 - thanks Pat, for that info] the Appaloosa News pretty much ignored GEAR. The shows do not appear in "Coming Events", although I did see the GEAR Sale listed once, nor any articles on show results. There may be some coverage in the "Show Results" photo section, as I did not look at every one of the photos, and may have missed that information. Anyone know? Anywho, that sure seems a bit stupid to turn your back on others who are promoting the same breed...or perhaps I have it wrong.
---
---
Top
Back to Appaloosa History Index
This page last updated July 2017.