Appaloosa Territory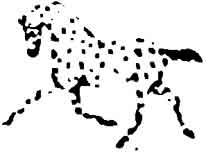 ---
Appaloosa History:
Valley Mist Farm and
the Machacha Bloodline
by Ron Johnson
---
Beginnings of a Bloodline
In the late 50's the Appaloosa Horse Club and the Appaloosa breed was still in its infancy. During that period, Appaloosas were becoming popular, not only for their great dispositions, stamina and endurance, but of course for their unique color patterns. Generally speaking, Appaloosas were common headed and definitely lacked the conformation and refinement that we see in the show ring today. Some established breeders, however, were out crossing to Arabians and other breeds for more refinement and others were breeding for and promoting the Quarter Horse or stock horse type. It was an exciting time for newcomers to the breed who realized the opportunity, challenge and potential for improving the Appaloosa through selective breeding.
In 1957, Ron Johnson graduated from high school and started buying and selling horses for a living. While still in school, Ron had started boarding horses on the 3 acres in Mission Valley, in San Diego, California, which he and his Father, "Chic" Johnson, had leased several years before. Ron named their horse operation Valley Mist Farm.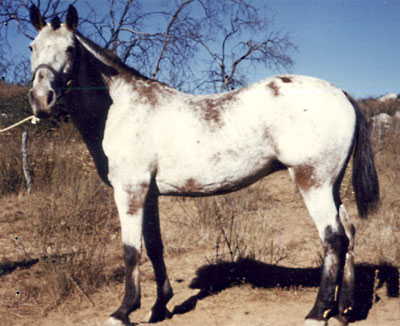 Machacha F-2581, at 20 years old
Ron and Chic had become friends with some of the cowboys in the valley, who the year before, had been on a horse roundup and had purchased several yearling fillies which appeared to be prize quarter horses. The roundup had been on 2500 acres located just West of the Miramar Air Force Base in Kearny Mesa, North of San Diego. The 25 head of horses, still running wild on the ranch, belonged to a local veterinarian by the name of W. W. Meyers.
One afternoon, Al McCaw, a Quarter Horse breeder and an owner of one of the fillies, offered to take Ron to see the herd which was made up mostly of pure Thoroughbreds that Dr. Meyers had acquired through the Humane Society. The horses had originally been confiscated by the Humane Society from a race horse breeder who supposedly had neglected them. Some had been raced at the Caliente Race Track in Tijuana, Mexico and were reportedly of the Teddy* line of Thoroughbreds. In addition to the Thoroughbreds, Dr. Meyers owned five head of Appaloosas, also running wild on his 2500 acres.
When first sighting the herd, Ron thought they were some of the finest horses he had ever seen. They were heavily muscled, with beautiful heads and necks and they looked more like Quarter Horses than Thoroughbreds, as rumored. Ron was especially impressed with one of the Appaloosa mares, a well muscled red roan beauty with a bright red mane and tail. Little did he know then that the mare would one day be his.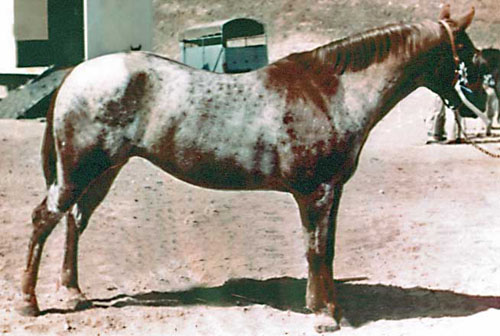 Amber Mist, daughter of Machacha, the beauty that stole Ron's heart at first sight.
There were many offers to buy Amber from Ron,
including one from actor Slim Pickens.
Several months after his first visit to the herd, Ron's friend, Cynthia Campbell, a hunter and jumper trainer, mentioned that she had read in the newspaper that Camp Miramar was expanding and was condemning and purchasing properties surrounding the airbase. Upon learning this, Ron took Cynthia to see the herd, she being interested in purchasing some of the Thoroughbreds to train and resell. The next day, Ron and Cynthia made an appointment and met with the owner of the herd who had been notified by the US Government that his 2500 acres was in the path of their flight pattern for the airbase. The good doctor, with nowhere to move his horses, agreed to sell the entire herd for $750.00, an average of $30.00 apiece.
Many of these horses had been born on the ranch and had never been halter broke, nor had they ever been handled. As agreed upon, prior to the purchase, Ron was to have three Appaloosa mares and Cynthia would have her choice of three of the Thoroughbreds. The rest of the herd was to be tamed and sold to the highest bidder. A blanket hipped Appaloosa gelding and a bay Appaloosa filly were not included in the purchase as they belonged to Dr. Meyers' daughter. Ron was able to purchase these two Appaloosas from the daughter several months later.
During the transaction, Dr. Meyers mentioned that he had originally acquired the Appaloosas from a Mrs. Suzanne Williams who lived in El Cajon, a suburb of San Diego. Several years before, he had purchased two mares, a mother and daughter, and a blanket hipped weanling stud colt who was the son of the older mare.
It didn't take Ron long to locate Mrs. Williams who, at the time, owned War Baron, one of three living grandsons of the famous race horse, Man O' War. She also owned a menagerie of grade horses and a few Thoroughbred mares. An interesting lady in her sixties, Mrs. Williams had an array of stories to tell about her horses. The older Appaloosa mare that she had sold to the doctor, she had named Machacha. Machacha's dam, a grade bay mare supposedly from the Kellogg Arabian Farm located in Los Angeles, Mrs. Williams explained, had broken out of her corral one late night and was found the next morning down the road at Mr. Metcalfe's house, a neighbor. The mare had rendezvoused with Mr. Metcalfe's stallion who Mrs. Williams described as a "pink horse with spots". Eleven months later, much to Mrs. Williams' surprise, a bay Appaloosa filly was born who was to become the foundation mare to many future champions of the Appaloosa world.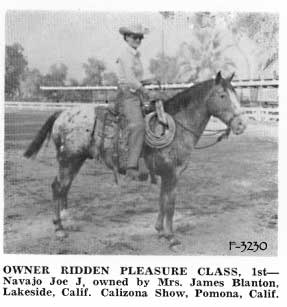 Navajo Joe J
1
was a shuffler,
and could outwalk anything.
There was much confusion about who the sires of the Appaloosas from the veterinarian's ranch actually were. And, Mrs. Williams added to the confusion claiming that some were the offspring of her Thoroughbred stallion, War Baron. At some point, prior to the doctor's purchase of the Appaloosas, Machacha had been bred to a Quarter Horse stallion by the name of Red Onions and rumor had it that she had had several fillies by him. As a consequence, three mares were registered with the Appaloosa Horse Club as daughters of Red Onions. In retrospect, Ron, over the years has sifted through the available information and has surmised the following. The younger mare that the doctor purchased from Mrs. Williams, Ron believes was by a grade Arabian Mrs. Williams called Pee Wee. Ron sold this mare to Leo Reed, a prominent Appaloosa breeder of the time who named her Miss Hasayampa. The bay blanket hipped colt, he believes was by a grade buckskin stallion Mrs. Williams called Dunny Buck. Machacha, Miss Hasayampa and the bay blanket hipped colt, the gelding which Ron registered as Navajo Joe J, were the three original Appaloosas turned out on the ranch with the herd of Thoroughbreds. The other mare, which Ron had initially been excited about, he named Amber Mist. After weighing the facts, Ron finally surmised that she had to have been born on the doctor's ranch and was likely by one of the Thoroughbred stallions running with the herd.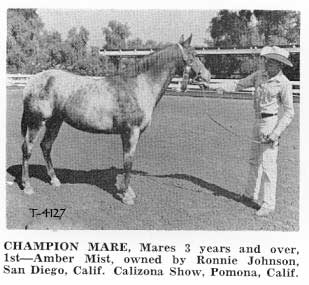 Ron began showing Amber Mist in halter classes at the major Appaloosa shows in California where she usually placed first in her class as well as Grand Champion mare. She finished 3rd in halter out of a very large class at the 1959 National Show in Santa Barbara and her sister, Miss Hasayampa finished 5th.
---

Machacha's Pedigree and her offspring
---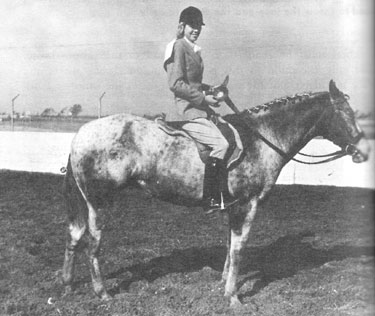 Amber Mist with Sandy Jule aboard.
This photo was published in the book,
The Appaloosa 2
by Bill and Donna Richardson.
It took a real effort to start Amber under saddle because she was approximately five years old and had never been halter broke prior to the purchase and roundup of the doctor's herd. Within a year, however, Amber was being shown and was winning both English and Western pleasure classes at Appaloosa shows and was placing in large open shows as well. In 1963, she placed 5th out of approximately 140 horses in an open Western pleasure class at the Del Mar Fair and Horse Show in San Diego. At that time, it was the largest horse show in the world.
Amber Mist with Rosalie Reed
---
The year after Ron and Cynthia purchased the herd, Ron learned that an Appaloosa colt had been born just up the valley from Valley Mist Farm. He was out of a solid brown mare with Appaloosa characteristics and was sired by Brown Bob, a popular Quarter Horse stallion owned by Dr. Bob Immenschuh, a prominent veterinarian in the area. After much negotiating, Ron was able to convince the owners to sell the colt who Ron registered as Mountain Mist # 6542. Mountain's dam, whose sire and dam were unknown, had not been registered, so her owners registered her as Ocean Mist.
Mountain was never beaten at halter as a yearling or two year old and was not shown beyond three because of an injury sustained while being prepared for a racing career. He did, however, go on to win 3rd in an open, 100 mile, endurance race from San Diego to Borrego Springs, California.
---
In 1959, Ron bred Machacha, the foundation mare, to Brown Bob, Mountain Mist's sire. The following year, on Friday the 13th, with about 20 people watching the birth, Machacha produced a solid bay filly with Appaloosa characteristics. The day she was born, it was obvious to everyone who saw her, that the filly was destined to become a champion. She was named Emerald Mist. Due to minor injuries, Emerald was not shown until she was a yearling. She won several Reserve Champion awards as a yearling and then went on as a five year old to win National Grand Champion Mare in Sacramento, Calif. in 1965.
Two weeks later, at the Del Mar, California Horse show and Fair (the largest horse show in the World at the time), Emerald won champion mare and her sister, Amber, went reserve. They also finished first and second in western pleasure Appaloosa mares and Emerald finished second in the championship western pleasure class.
In 1967 Emerald won National Reserve Champion Mare in Tri Cities Washington where she also topped the National Sale. Her yearling filly, Tiger Butter, by Bright Tiger, won third in a class of forty-seven at that same show.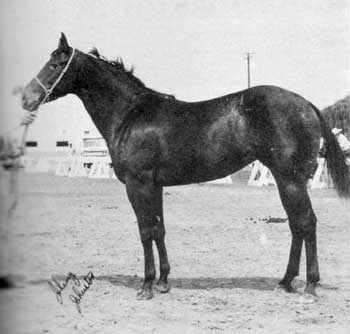 Emerald Mist
3
(Brown Bob x Machacha)
Unfortunately, within 10 minutes after she was sold through the National Sale, Emerald sustained a crippling injury. Ron had fed and watered her and had bedded her down for the evening. It had been a long eventful day. Emerald evidently kicked at the horse in the stall next to her and severed the tendon of her right hind leg on a half barrel water tub. Needless to say, it was a tragic thing to happen for the new owner. Early the next morning, Ron hauled Emerald to the veterinarian clinic at Washington State University for the new owner. The leg was treated and the mare spent the next two months with the leg in a metal brace.
After the leg healed, it was obvious that Emerald would not show again. She was shipped to a farm in Canada where she was kept for a year and was then sold to a Colonel Williams and his wife who lived in England. Colonel Williams was a renowned horseman in England and at that time reportedly owned two horses with the Queen.
In his eighty's, the Colonel had taken a fancy to Appaloosas. In addition to purchasing Emerald Mist, he bought several other Appaloosas from America and started a breeding program. The William's 75 acre estate, with beautifully fenced rolling pastures and rose gardens was located on the outskirts of London.
Ron learned a number of years later that Emerald had suffered a stroke and was nursed back to health while carrying a colt born the following year. She died at age eighteen, having lived a very exciting and eventful life. Emerald was one of the great Appaloosas of her time. After the Colonel passed away, his horses were sold to breeders as far away as Australia, as well as in The British Isles.
---
The Machacha bloodline has produced numerous National and World champions and producers of champions down through the years.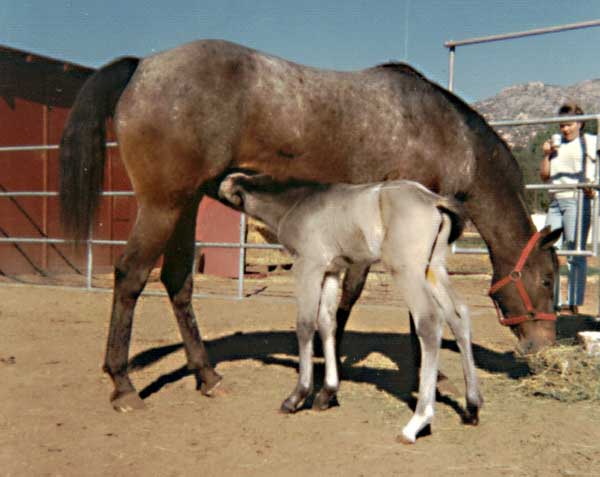 Miss Mist, with her filly Dark Enchantress,
who later becomes the dam of Mye Oh Mye, champion halter mare.
Amber Mist's first foal, a filly named Miss Mist, by Mountain Mist, was purchased by Sandy Jule who had ridden Amber to numerous wins in Appaloosa and open shows. Sandy raised Miss Mist and bred her twice to Native Sun, # T 138000. Miss Mist produced the two broodmares, My Rosey Chick, # T 237752 and Dark Enchantress, # PC 3474. These mares in turn, produced a number of world and National champions, the most well known being Mye Oh Mye. The two mares who passed away at twenty-four and twenty-five, have been the foundation of Sandy's and her partner Sue Miller's breeding program.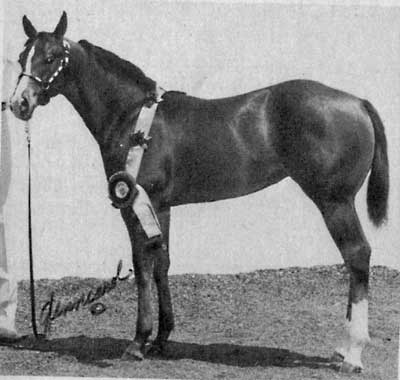 Mye Oh Mye
4
, daughter of Dark Enchantress, sired by Ramanno;
Machacha's great great granddaughter!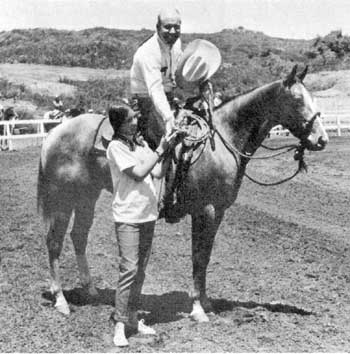 Apryl Showers
(MJB x Amber Mist)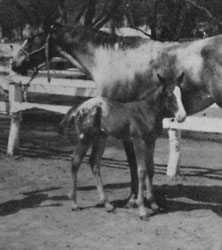 Stars N Stripes, son of Apryl Showers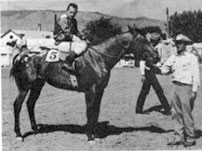 Apache King S, sire of Stars N Stripes
The year before Ron bred Amber to Mountain, she was bred to Joker B who was owned by Bill Benoist of Long Beach, California. Unfortunately, Amber didn't settle so the year after her first filly was born, Mr. Benoist allowed Ron to breed to his son of Joker B, MJB the Coffee Kid, who was Two Year Old National Champion and National Grand Champion Stallion in Santa Barbara. Joker B had been sold to Carl Miles of Abilene, TX by this time. The resulting filly of this breeding was Apryl Showers who was trained by Frank Evans and was named California Open Stock Horse Champion. Apryl was also the dam of Stars N Stripes, a National Champion gelding.
---
The Machacha lineage goes back at least eight generations. If the little bay mare, Machacha's dam, hadn't accidently broken out of her fence and rendezvoused with Mr. Metcalfe's "pink horse with spots", the following champions and their many cousins wouldn't exist today.
Listed below are a few champion descendants of Machacha # F 2581, followed by some photos:
Crystal Tradition, World Reserve Champion mare and World Champion broodmare.
Coolio, Champion Stallion. (Coolest AQHA x A Chick To Hustle) Appaloosa Journal 1-03:25
Mye Oh Mye, T-295672 winner of over $36,000 in weanling and yearling futurities and National Champion yearling filly.
Love To Connect, winner of the Sage Brush Yearling Futurity and a $14,000 Featherlite horse trailer. (Kelo Connection x Mye Oh Mye)
Awesome Idea, World Reserve Champion Mare.
Coolest Hustler, Champion Stallion. (Coolest AQHA x My Miss Millie) Appaloosa Journal 11-99:94, 1-03:90
Kelo Gold, National Champion Yearling Gelding.
Justice For All, World Champion Weanling Stallion. (Cowboy Justice x Mye Hustlin Rosey) Appaloosa Journal 1-87:55, 1-03:221
D Man Justice, Reserve World Champion Gelding and Open National Champion. Appaloosa Journal 7-95:56, 7-96:79
The Strategist, National Reserve Champion, Open and Non-pro Stallion and World Reserve Champion Non-pro Aged Stallion.
Cool Memories, National Reserve Champion Weanling Filly and California State Champion.
Stars N Stripes, National Champion Gelding. (Apache King S x Apryl Showers)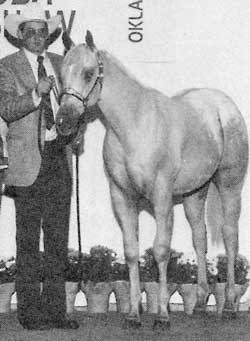 Justice For All - 1987 colt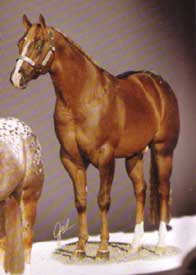 Coolio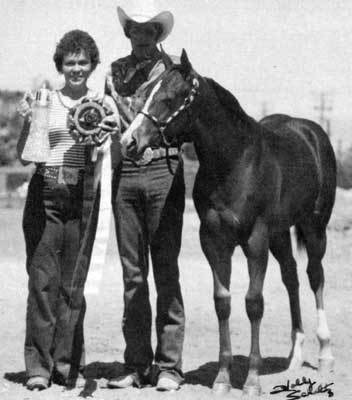 Mye Oh Mye, winnng Supreme Champion of the Cal-Border Show, Sepetmber 1979
Cool Memories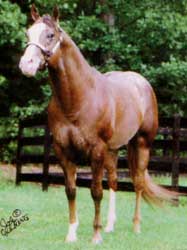 Coolest Hustler
I was sorry to learn that Coolest Hustler, of Allen-Brooke Farm in Virginia, passed away [circa 2006]. He was by Coolest AQHA and a descendent of Machacha. Sandy Jule, his breeder,╩sent me a video of him about nine years ago and he is what prompted me to get back in the business after a twenty five year hiatus.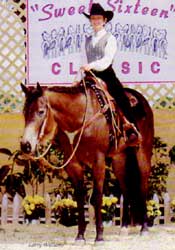 D-Man Justice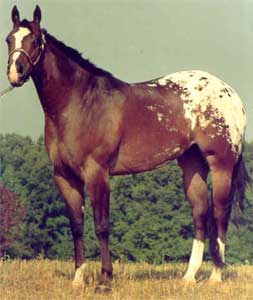 Love To Connect
---
Ron Johnson resides in Waxahachie, Texas and has recreated Valley Mist Farm on ten acres which he and his nephew, Brett Correll, purchased in 2002. Brett lives in and works out of Zurich, Switzerland. Ron and Brett own eight head of Machacha's descendants.
They have plans to show Scarlet Aura, a 2003 filly (Twenty Twenty Vision x Awesome Idea); Lone Star Stetson, a 2003 colt (Twenty Twenty Vision x Etched In Gold);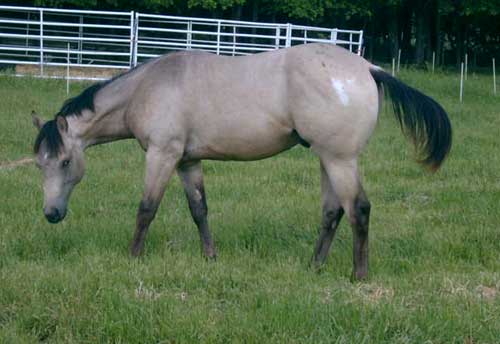 Lone Star Stetson as a two year old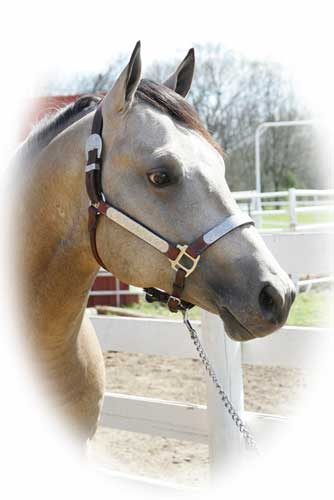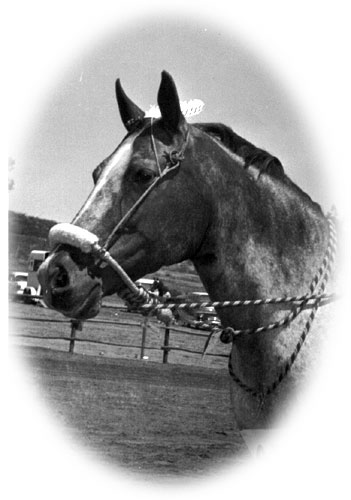 Lone Star Stetson (l) and his forebear, Amber Mist (r)
Lone Star Stetson is the great great grandson of Amber Mist.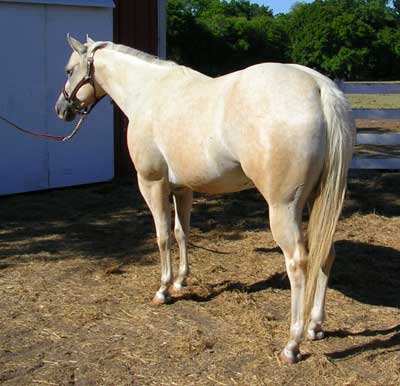 Blond N Sassy
, a 2002 mare (The Visionary x Etched In Gold)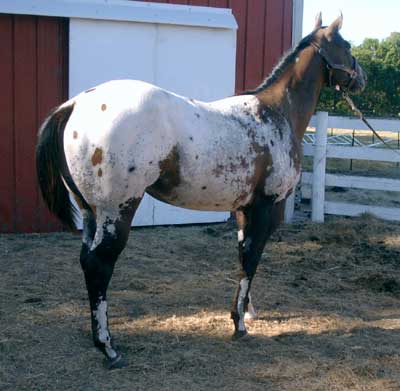 Striking Vision
(Twenty Twenty Vision x Evening Snow) a 2005 colt.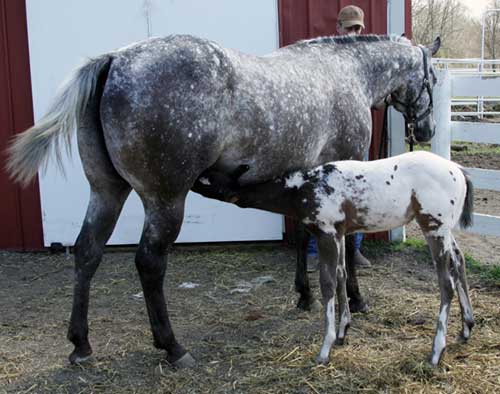 Striking Vision
as foal with dam,
Evening Snow
.
'Snow' is by Impressive Andrew out of Awesome Idea.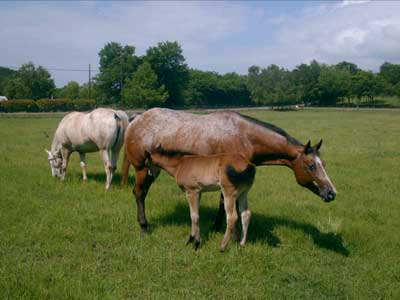 Awesome Idea
(Mighty Awesome RR [by The Conductor] x Mye Oh Mye)
with her 2003 filly by Coolest (AQHA).
She is a Reserve World Champion mare.
Etched in Gold
in the background.
Etched In Gold is the dam of World and National Champions, including The Strategist. This mare is homozygous for LP. Touching Moment [below] is her 9th Appaloosa baby (seven by quarter horses).╩She is a great great grand daughter of Machacha.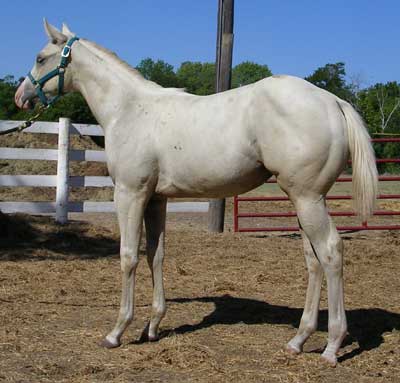 Touching Moment
, a yearling filly by Western Cabernet AQHA out of Etched In Gold.
Another Valley Mist Farm Appaloosa, carrying on the Machacha line,
who was foaled after this article was written in early 2006!
---
Postscript
I actually submitted the Machacha article to AJ, however they opted not to publish it, possibly because it was too long. Your question regarding a transition from a performance line to a halter line made me stop and think. Actually, college and my career got in the way of my breeding program so I became active again only about eight years ago when I purchased a great grand daughter of Amber Mist. During the twenty some odd years I was out of the business╩the horse industry changed considerably and horses have become specialized to the point that there are several specific breed types (racing, performance and halter). In answer to your question, I can hardly abide to watch a western pleasure class now. Training methods have become so push button that horses move in an unnatural restricted fashion, unlike the pleasure horses we╩enjoyed years ago. I always started a young horse╩under English tack and moved them into the bridle so that they developed a╩"good mouth". Only then did I put them under western gear.╩I was hoping that the new regulations stressing "a slight increase╩in forward motion" would╩change╩training methods, however I have noticed no improvement whatever, so have no desire to take part in showing under current standards. In addition, I believe many halter horses are never given the opportunity to become more than "yard ornaments". Although the horses I raise today are halter bred, they have balance, correct legs and they are pretty movers. Unfortunately, many halter horses are so big and broad, they would be about as comfortable to ride as a locomotive. And often times, bad legs are overlooked by judges in lieu of a broad hind quarter. I prefer a middle of the road horse and believe in the theory of "form follows function". Hopefully I'm not sounding too negative. I suppose my attitude comes with age and I yearn for the way things used to be. I have a╩four year old, two three year olds and a two year old that are not yet trained under saddle. The world moves faster than it used to, leaving little time for the things we enjoy the most.Thanks for your interest.
Ronnie Johnson, Valley Mist Farm, Waxahachie, TX
E-mail Ronnie Johnson
Phone: H (972) 937 5744 and C (972) 351 2261
Website: http://www.valleymistfarm.net/
Published with permission from Ronald Johnson
---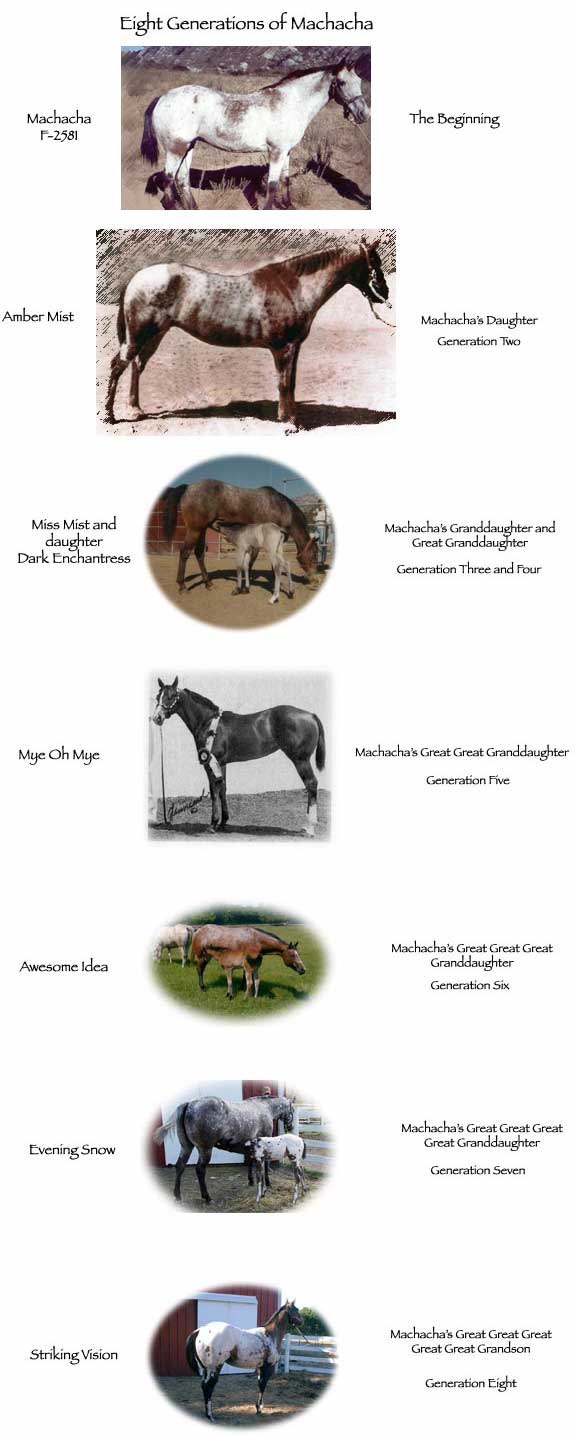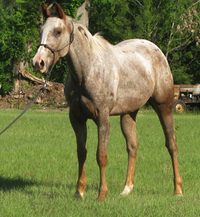 Light Snow
full sibling to Striking Vision above, and another Generation Eight
---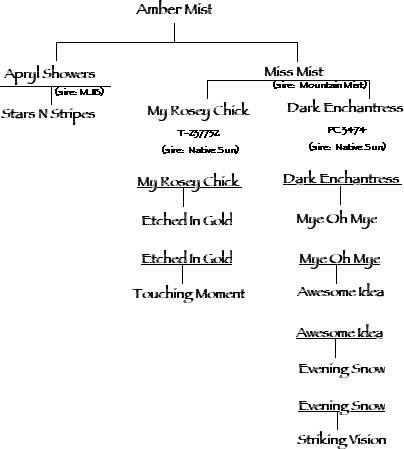 ---
Update December 2011
Ron Johnson transferred the ownership of the mare, Evening Snow, to a new owner, Kaylea, in 2010. Evening Snow had a filly in 2008, named Light Snow, and she went with her dam. It is the hope of Kaylea to eventually breed Light Snow and continue the Machacha line. The story of Evening Snow, Light Snow and Kaylea is here. It will be updated as information is available.
Ron sold the stallions Striking Vision and "Stetson" to Thailand. His remaining horses have been sold as well.
---
---
Top
Back to Appaloosa History Index
This page last updated December 2011. ©2006-2007 Ron Johnson