Appaloosa Territory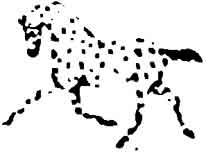 ---
Appaloosa History:
The Machacha Bloodline Continues
---
Beginnings
"I am now the current owner of Evening Snow and her 2008 filly by Twenty Twenty Vision, Light Snow or "Gretchen," who is the full brother to Striking Vision, making her the 8th generation in this bloodline as well.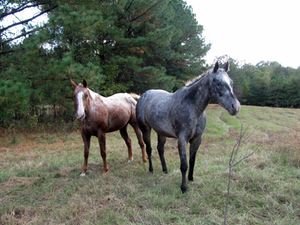 Light Snow with her dam, Evening Snow
I am hoping to continue what Ron started, and with his guidance, that "Gretchen" will be the mare to revive this old bloodline.
Originally when I went to Ron to buy a horse I was interested in a gelding that was born the same year as Gretchen. His name is Foggy Night and he was a coal black with a really nice blanket over his hips. He was stunning to look at and I thought he was drop dead gorgeous, but as we spent time hanging out with the horses in the pasture something kept drawing me towards Gretchen. At the time she was solid red with a small lacey blanket on each hip and a white mane and tail. To tell the truth I was not impressed with her color and actually found her quite ugly to begin with. But there was something there that I couldn't put my finger on that I couldn't ignore.
I talked with Ron for well over an hour and a half about everything Appaloosa. I had originally thought that Appaloosas were stubborn and hard headed but now I know I was seeing poor examples of them. Ron must have seen something in me that he liked because when our visit was over he told me, "I would like to give you Gretchen and her mother." I couldn't believe my ears. I promised they would have a good home with me and a week later I brought them home to East Texas. That was October 2010.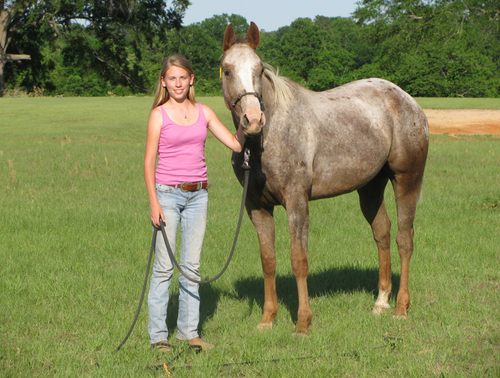 Kaylea and Gretchen
So I started training Gretchen as best as I knew how. She's the first horse I've ever trained completely on my own from the beginning and I couldn't have found a better horse to begin with. She's smart as a whip and has the most amazing temperament. I truly believe you could set a bomb off right on top of her and she wouldn't be phased. I don't think there's any such thing as a perfect horse but Gretchen is as close as I've ever come. In a short time I was riding her under saddle and she has the most beautiful, smooth as glass gaits. She picks things up very quickly and is very dependable. Then in May of this year, 2011, my dad was in a really bad accident and the doctors were giving him a 30% chance of survival. Needless to say, that rocked my world and Gretchen went for almost 6 months with no training. Now that my dad is doing great and progressing wonderfully I picked back up on Gretchen's training. Seeing as she had only had a few months of training before we stopped, and her being so young, I assumed I was going to have to start all over again. Boy was I wrong! She did every exercise perfectly without a mis-step. She is proof of the wonderful minds and temperaments that these horses have.
Right now we're concentrating on Light Snow's training as a saddle horse and will decide on a specific discipline once we find her strong points. She is 3 years old now and will be four in March of 2012. She was sired by 5 time world champion halter stallion, Twenty Twenty Vision, and she is a full sister to Striking Vision who you already have on your site. As you can see from her pictures, her color has changed drastically and she has turned to a beautiful animal.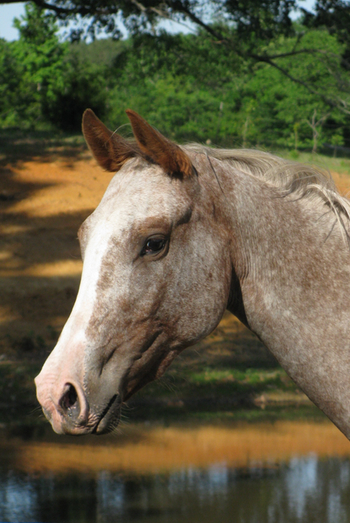 Light Snow or Gretchen
We're hoping to breed Snow to a top stallion of Ron's choosing this coming year. I'm hoping to gain as much knowledge as I can possibly soak up from this wonderful man. That's really all there is to it until we get Light Snow's career going but I have a lot of hope for her."
Kaylea December 2011
---
Kaylea, we look forward to updates on your mares.... ~the other Gretchen.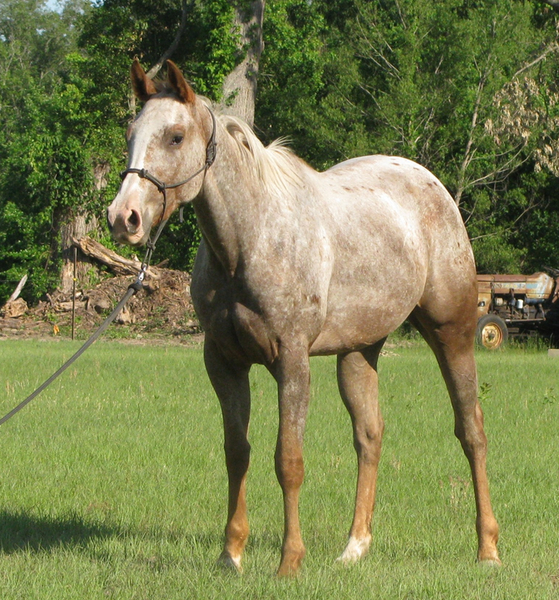 Light Snow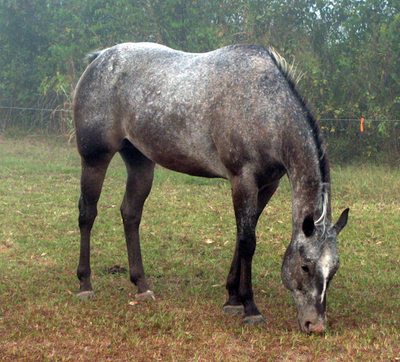 Evening Snow, dam of Light Snow
---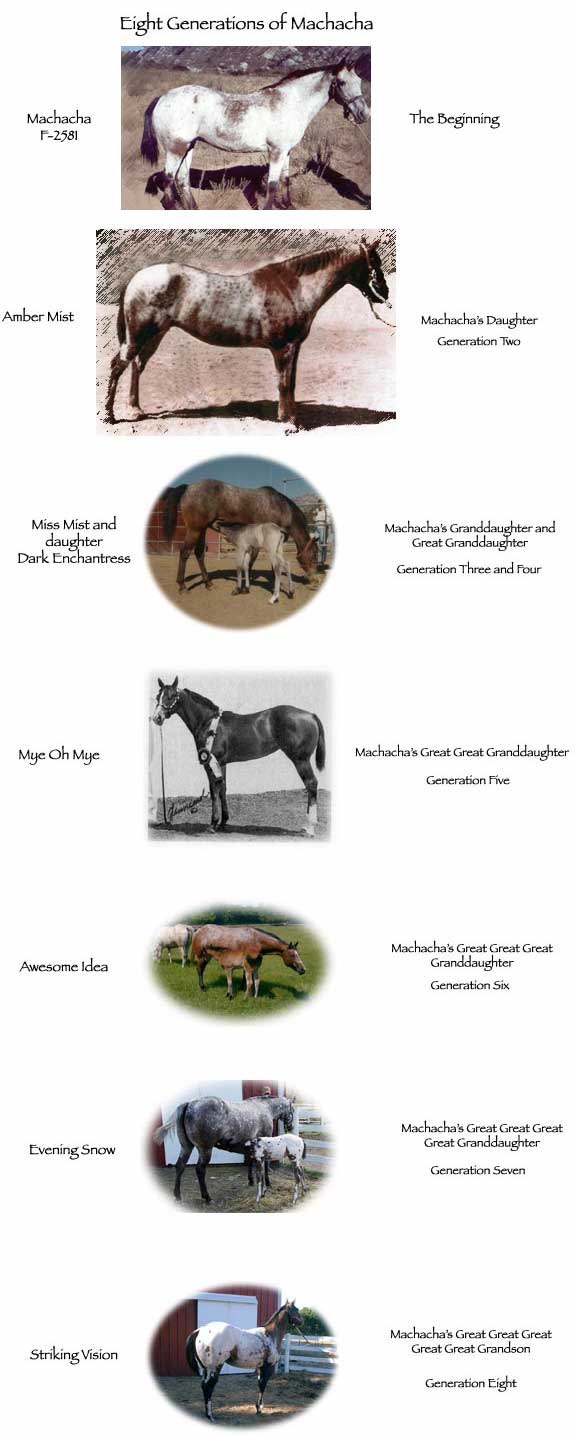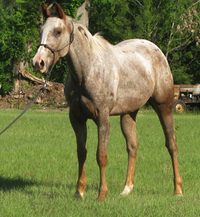 Light Snow
full sibling to Striking Vision above, and another Generation Eight
---
---
Top
Back to Appaloosa History Index
This page last updated December 2011.