Appaloosa Territory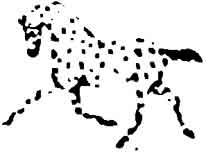 Starbuck Leopard Mystery
---
---
---
A little historical background...
View of the area known as the San Rafael Swell


Jan Davis Emailed me this in December 2002 from her online "Horse Latitudes Magazine", May 2002 issue. It talks about Davidsons' King of the Mountain. I have not found any photos of Davidsons' King of the Mountain...PMM
---
This is from the Western Livestock Journal, February 1944.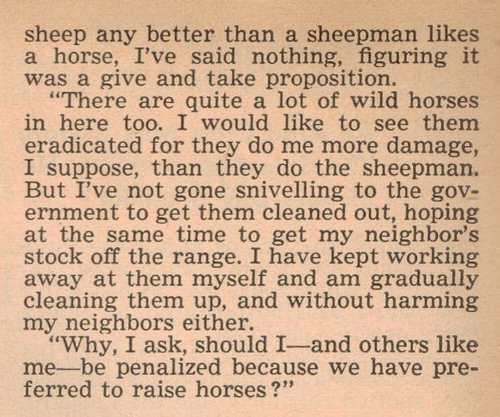 Guess it's a wonder these horses weren't all annihilated... from sheepmen to including "horsemen"!
---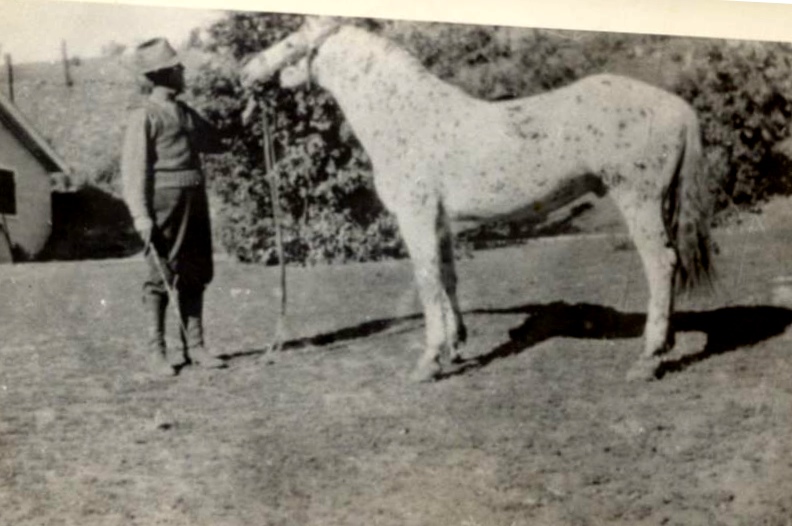 Only known photo of the Starbuck Leopard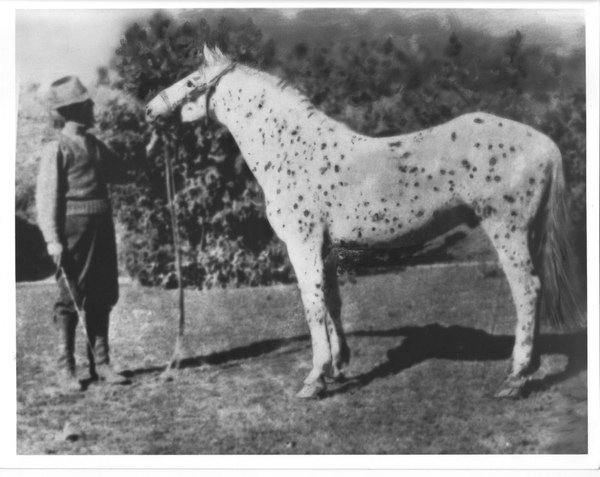 Retouched photo of the Starbuck Leopard, which I think was done at Frank Scripter's request.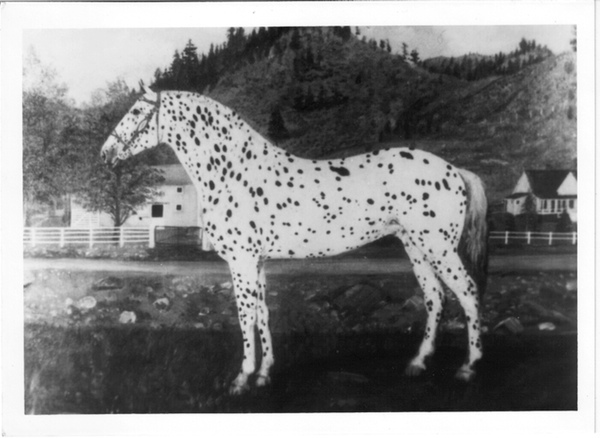 Painting of the Starbuck Leopard by Maud Botta.
---
"The Truth About Starbuck Leopard" by Ben Johnson of Colorado.
Western Horseman September 1949
(I believe this is the earliest magazine article about STARBUCK LEOPARD...PMM)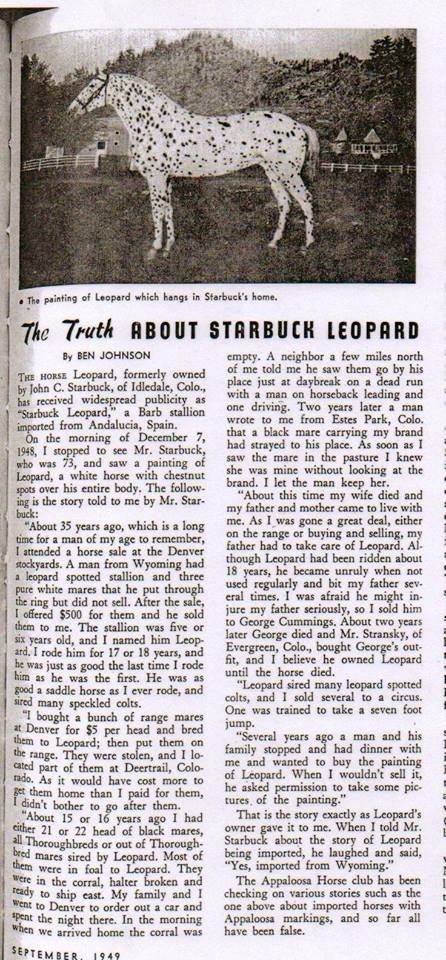 ---
"Outstanding Appaloosa Bloodlines (Third Installment - Starbuck Leopard and Solomon Figueroa)" by Robert Peckinpah.
Horse Lover's Magazine Feb/Mar 1951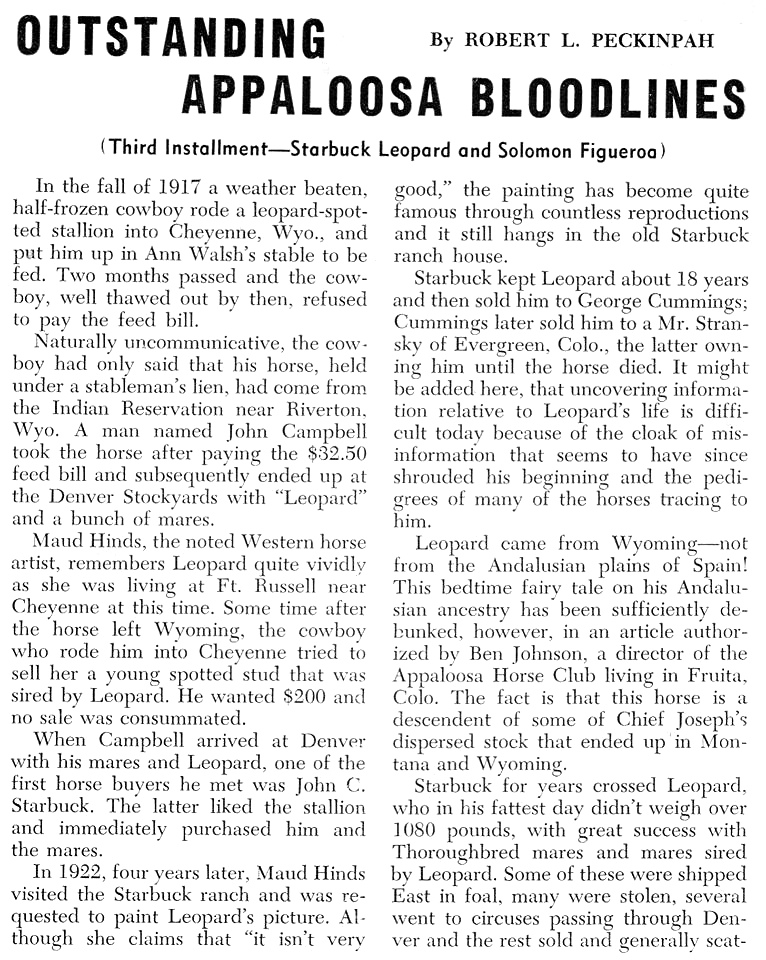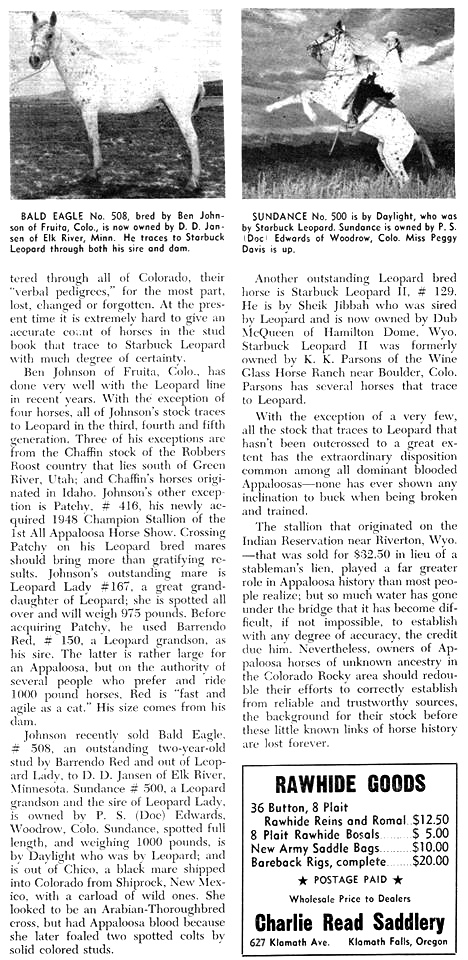 ---
Appaloosa News May 1960
(This seems to be the very first mention of Starbuck Leopard in the Appaloosa News magazine...PMM)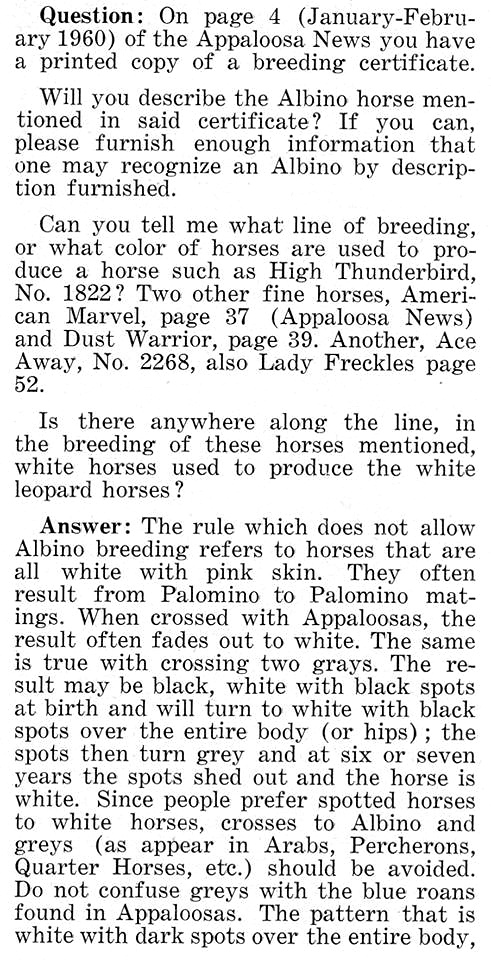 ---
"Accent on Spots," by Mary P. Hare,
Appaloosa News 1969
For the complete article, go here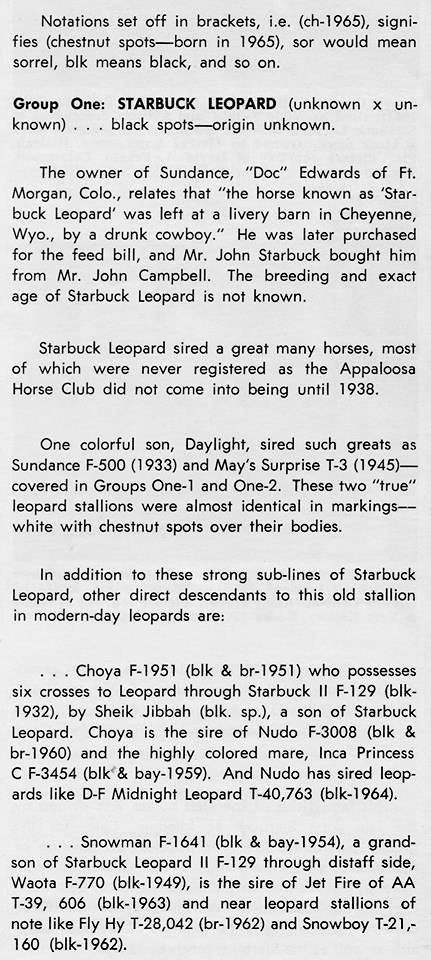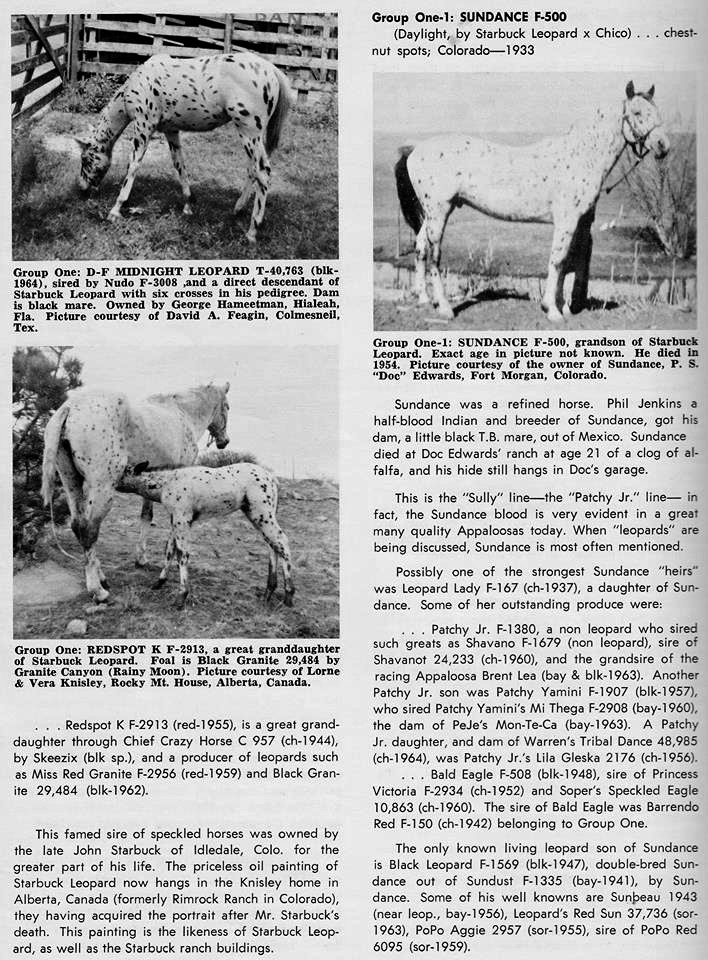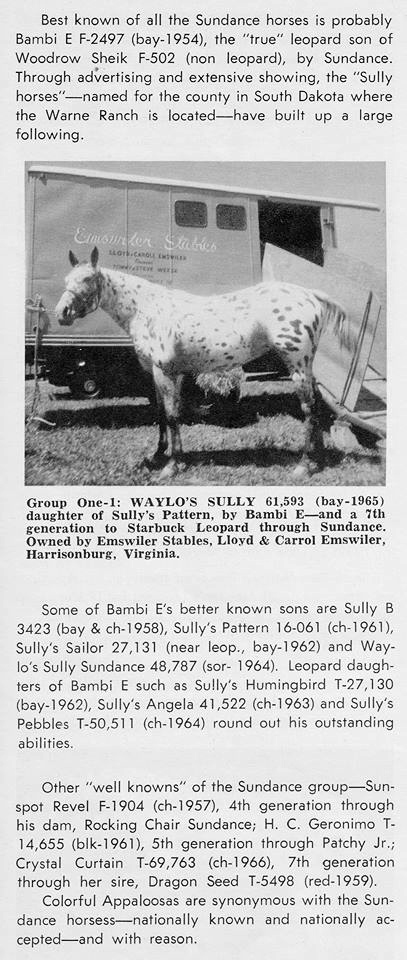 ---
"Preserving the Starbuck Heritage," by Mike Alvarez,
Appaloosa News 1969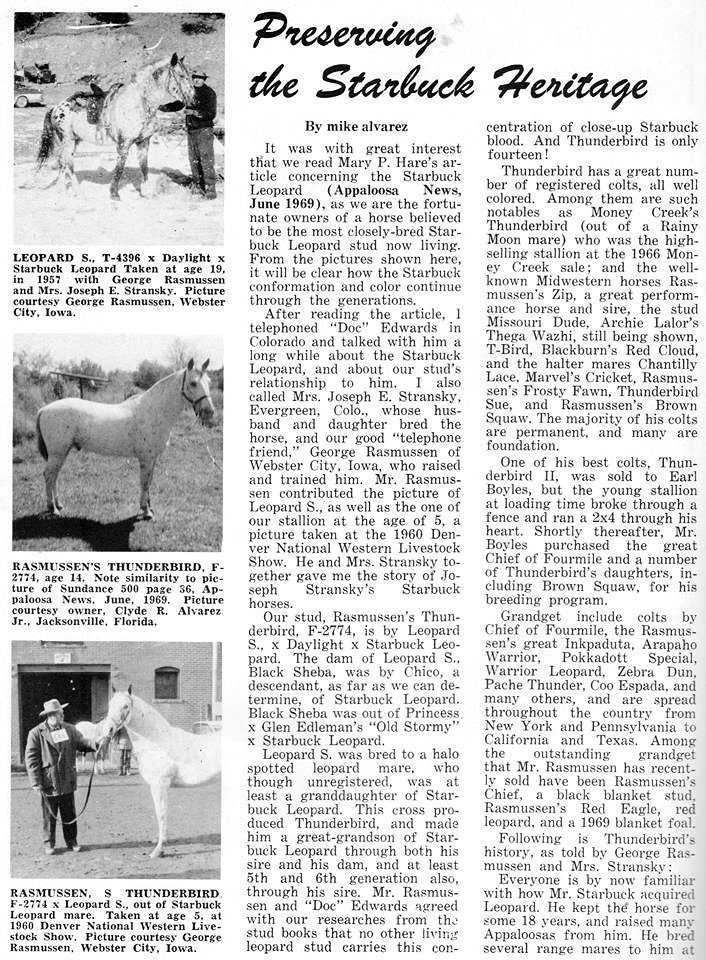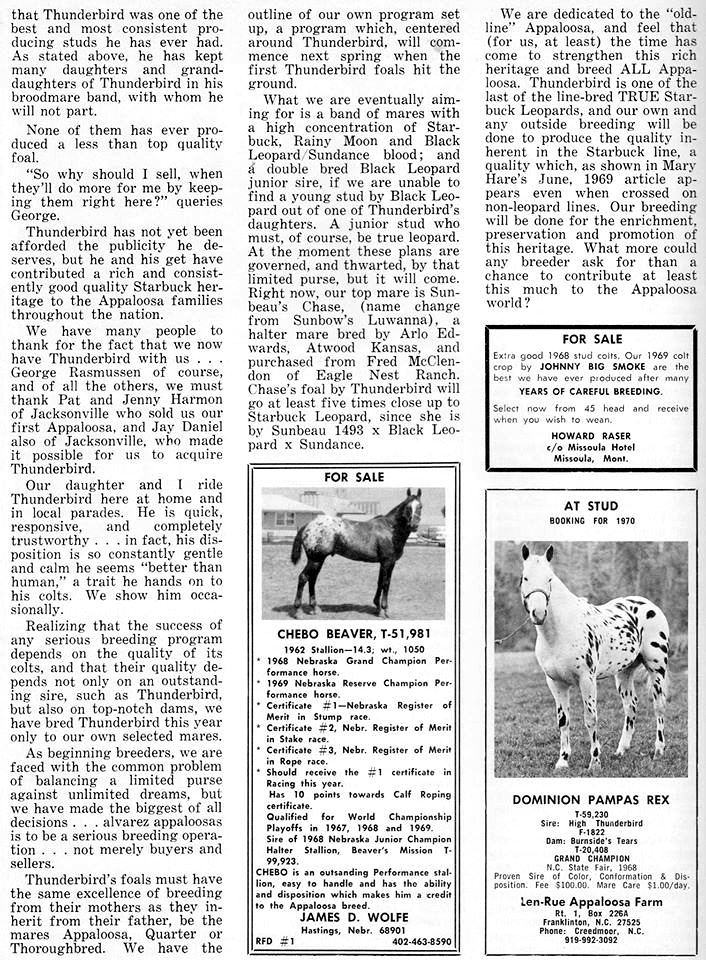 ---
"A Jigsaw Puzzle In Time - The Legend of The Kid," by Mary P. Hare,
reported to be Starbuck Leopard by Arlin Davidson.
Appaloosa News January 1972...PMM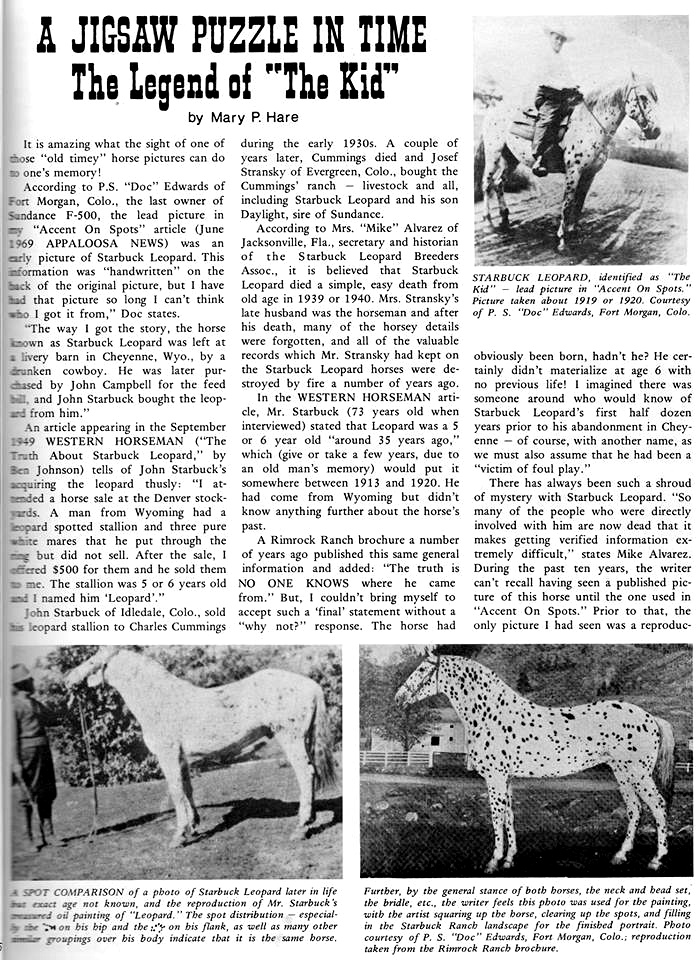 Note: Photo labeled Starbuck Leopard (top, right) is actually Daylight, a son of Starbuck Leopard.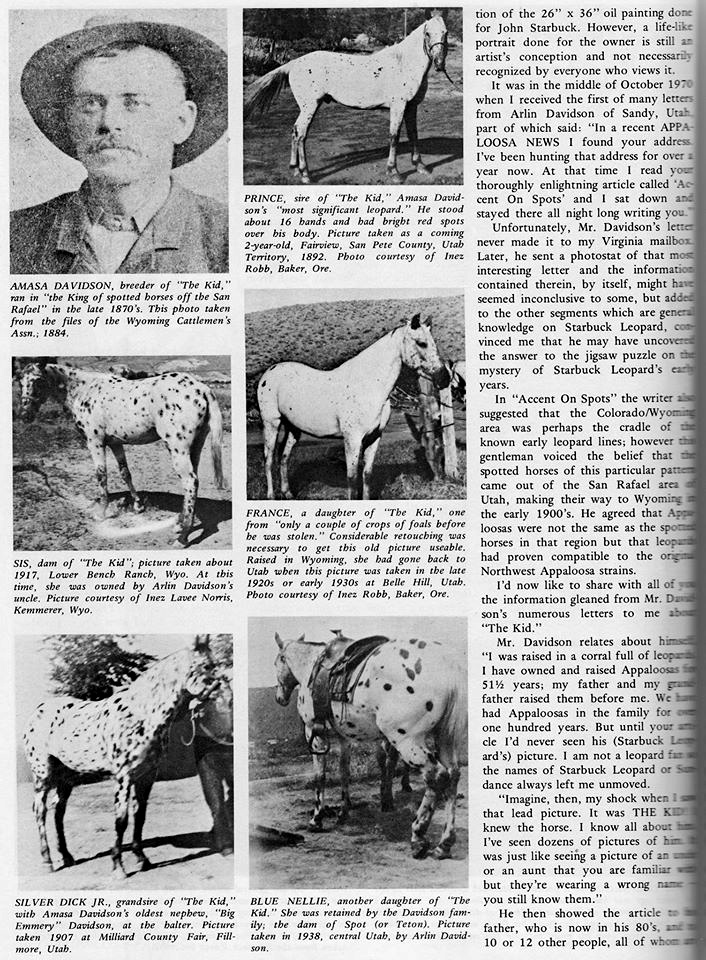 Note....the mare shown as Blue Nellie in lower right is actually Teton T-1727.....did a spot check way back when....PMM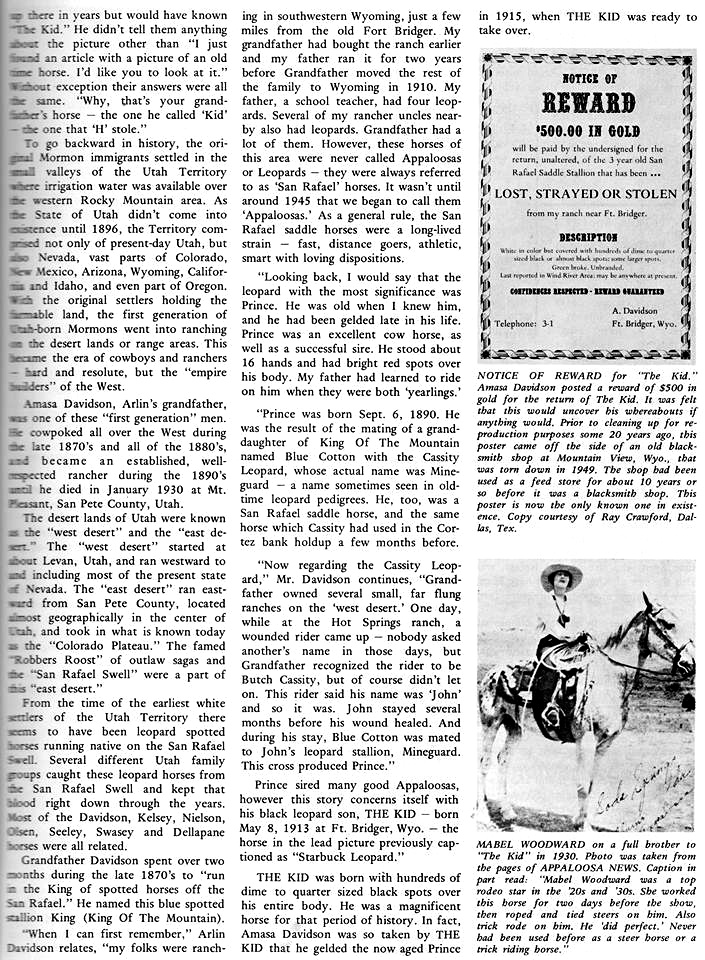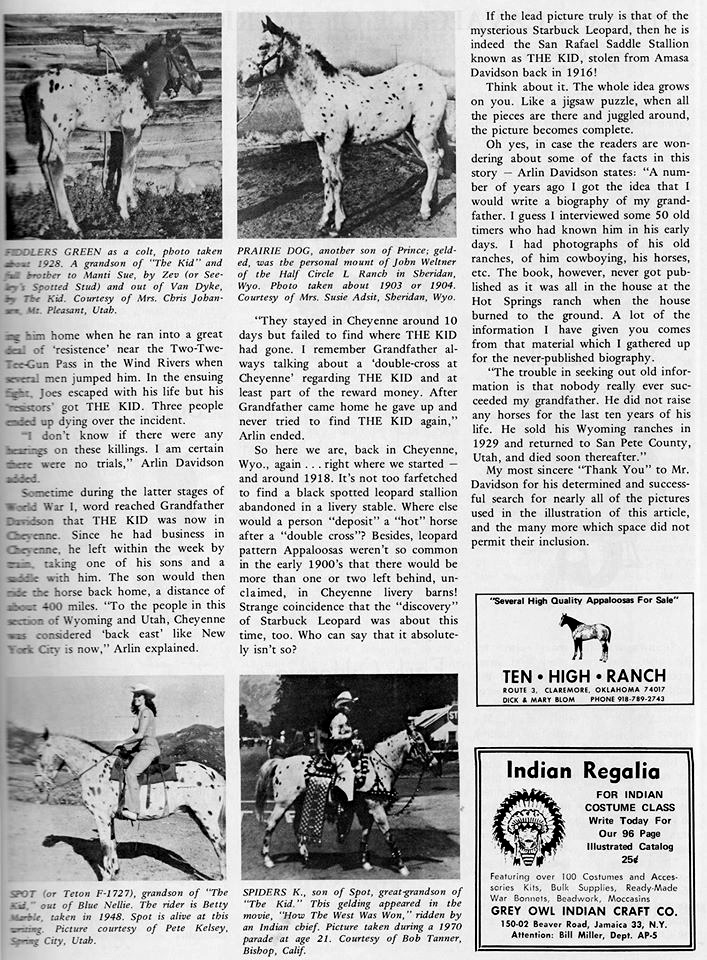 Spot, aka Teton was first registered T-1727....to my knowledge he did not go foundation. PMM
---
John Starbuck's Lepard - The Story Told In Oil" by Lorne Knisley.
Canadian Appaloosa Journal March 1972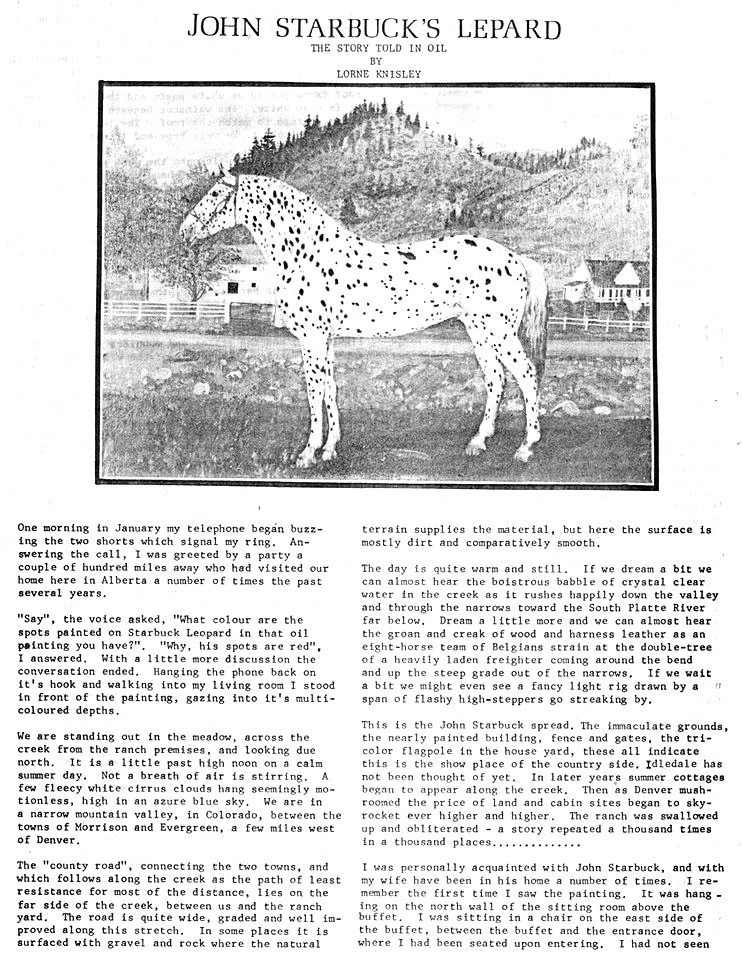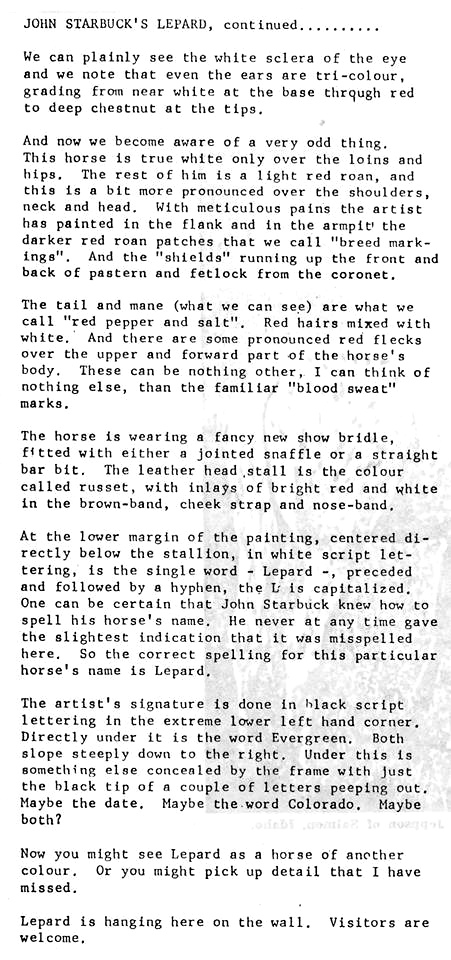 ---
Letter from Ben Johnson.
Appaloosa News, April 1972.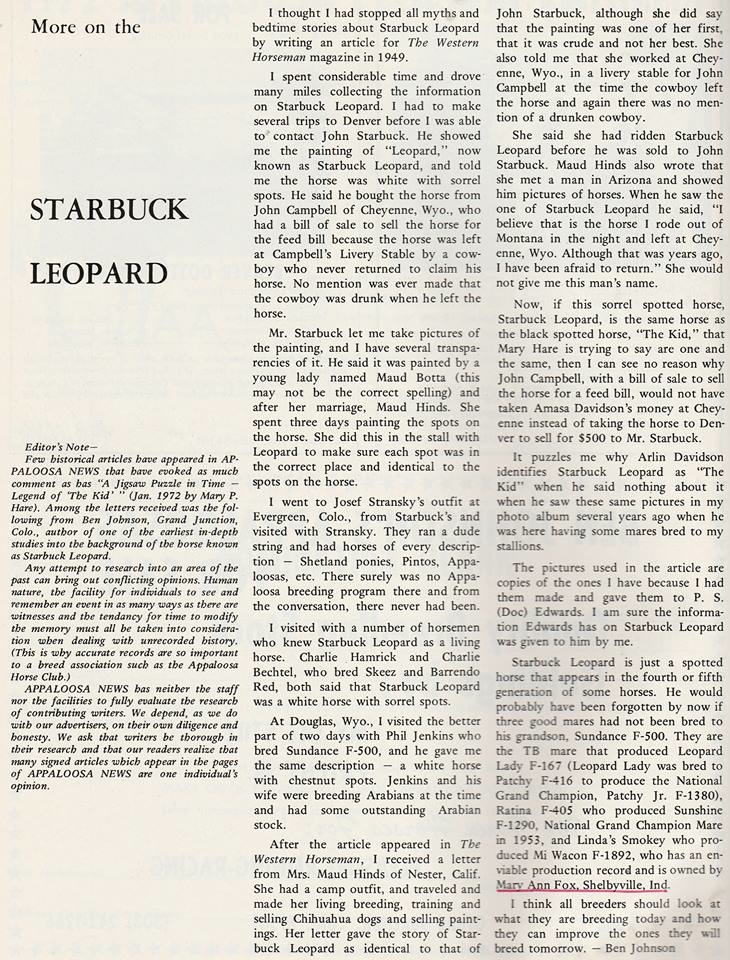 ---
Excerpt from Know The Appaloosa Horse by Lee Arlandson. 1973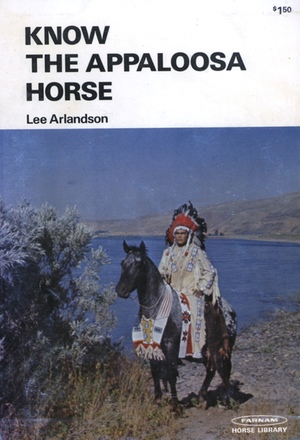 ---
Lorne Knisley's contribution....from Sundance Newsletter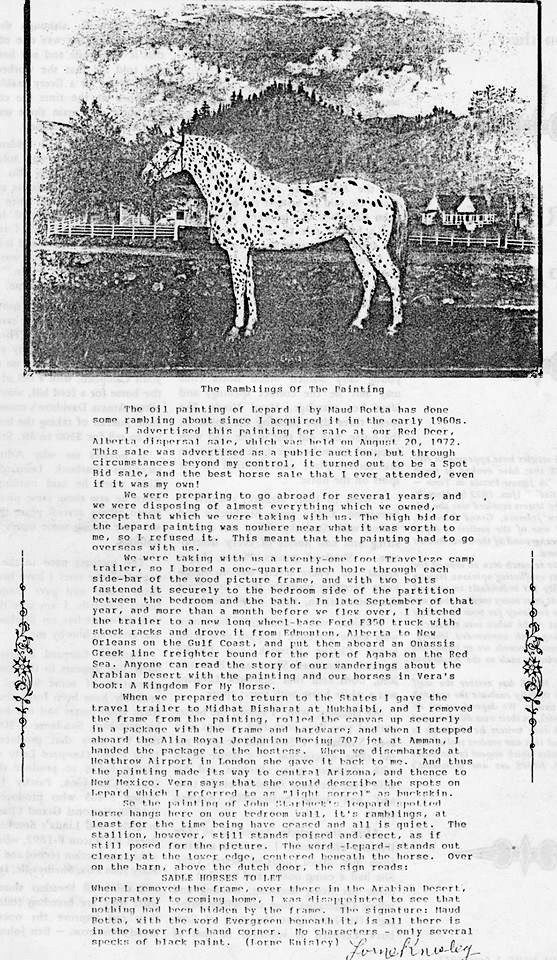 ---
A Kingdom for My Horse by Vera Knisley 1988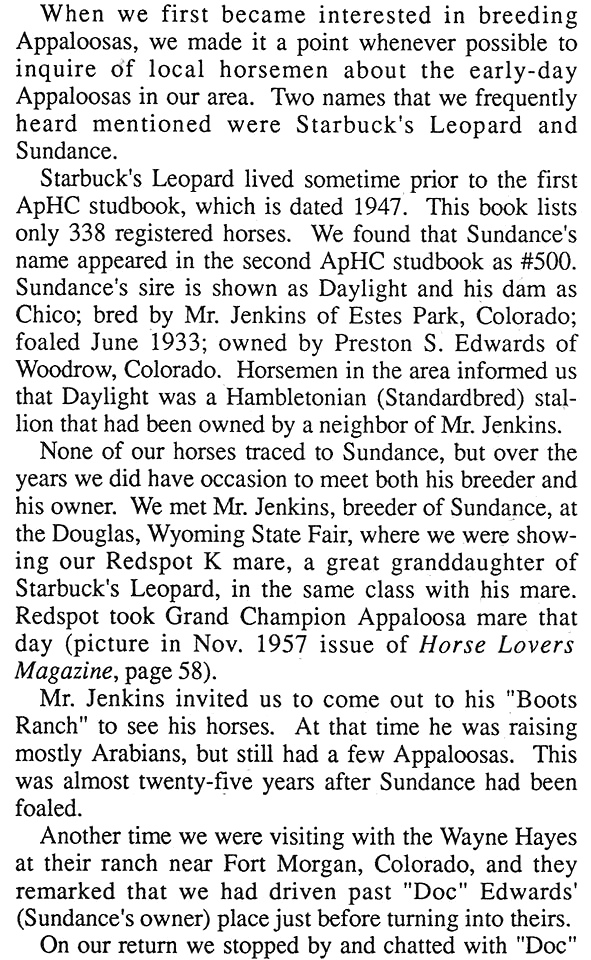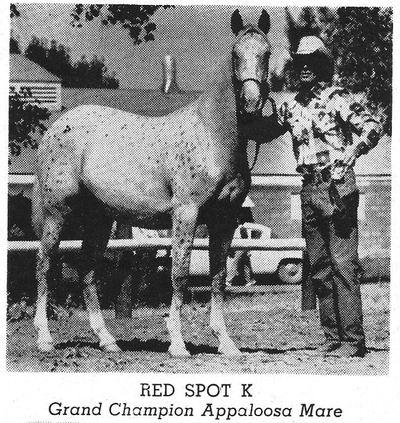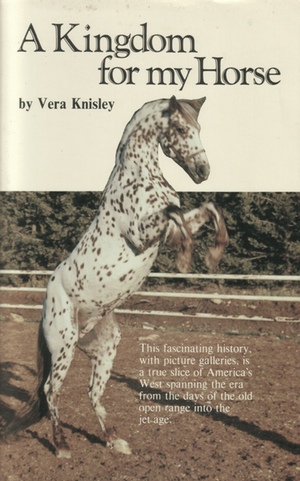 ---
Frank Scripter on Starbuck Leopard, etc...
Letter dated Nov. 4, 1989 to Sundance News Jan. 1990.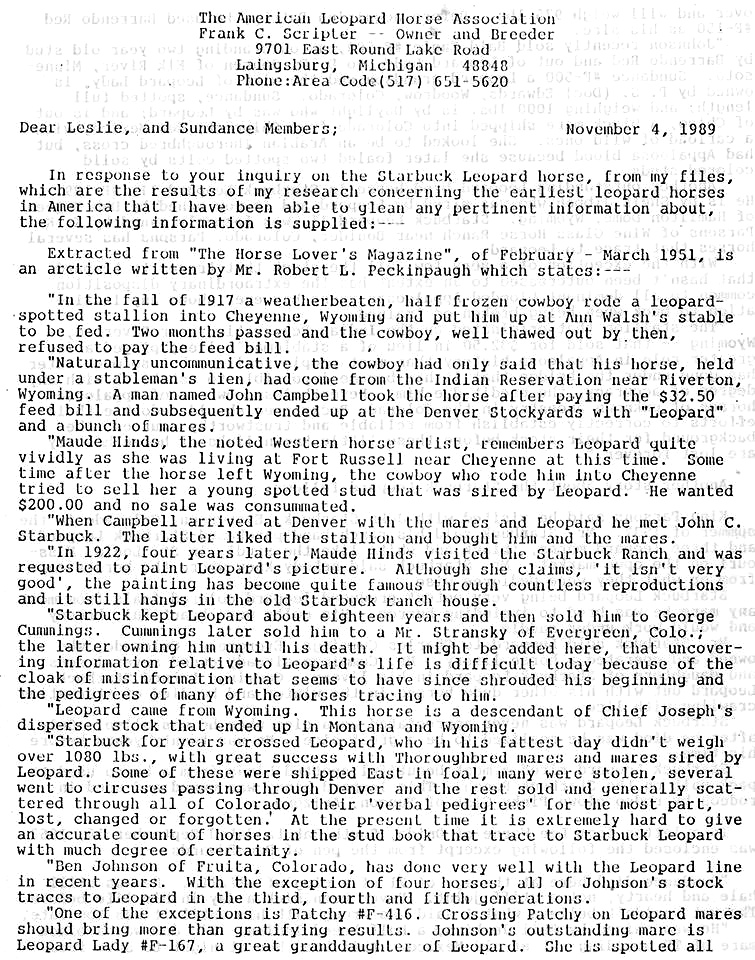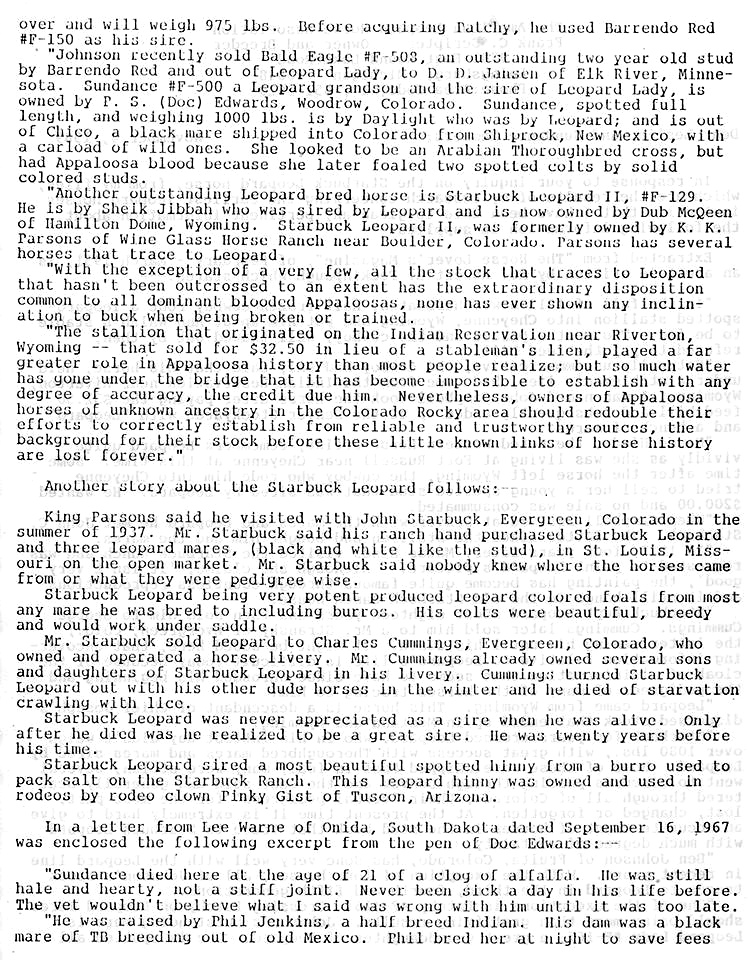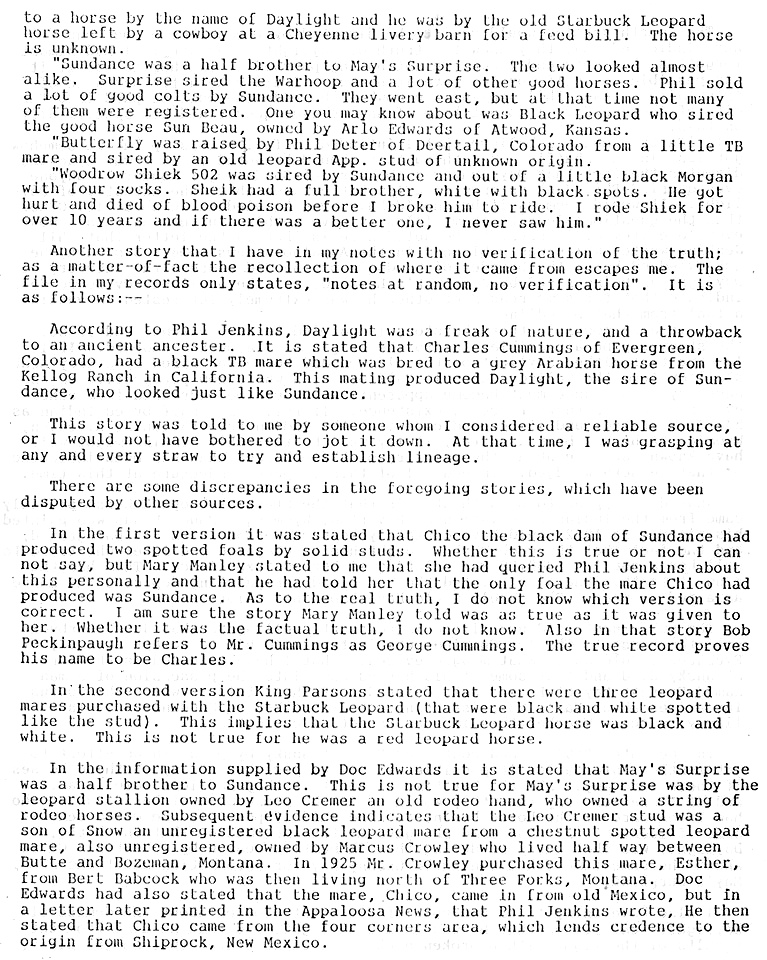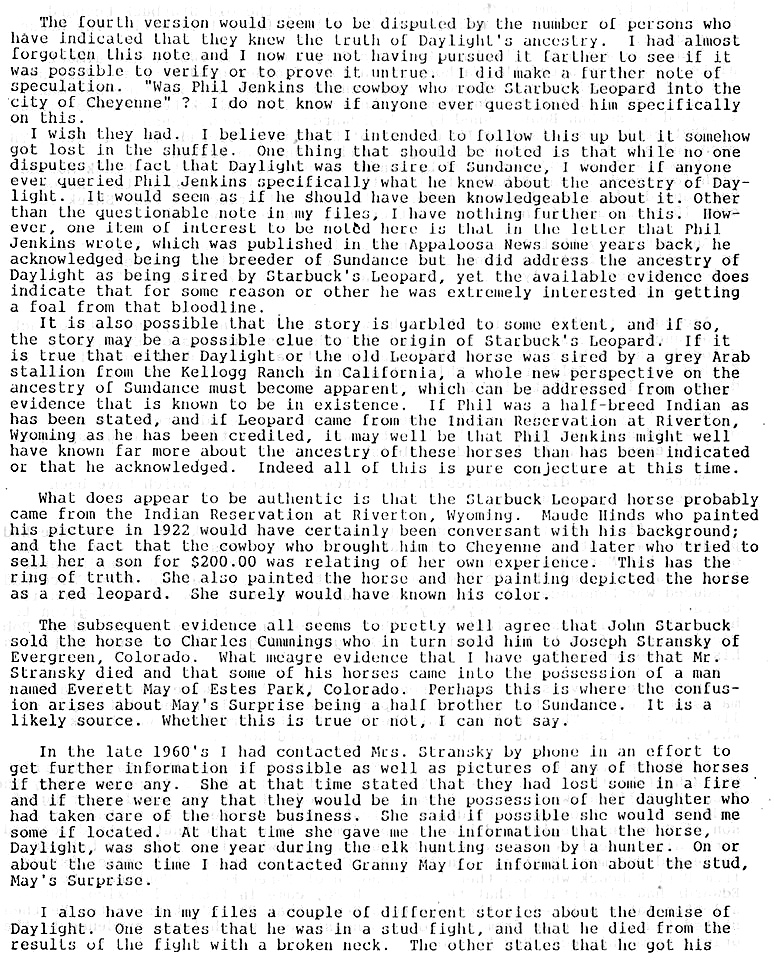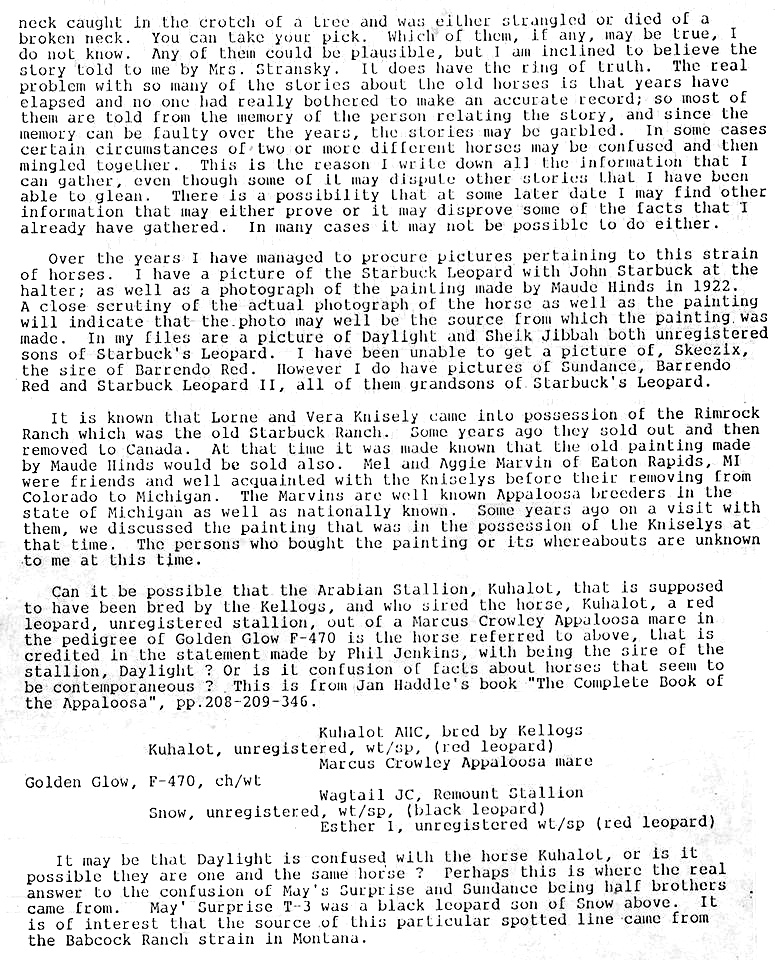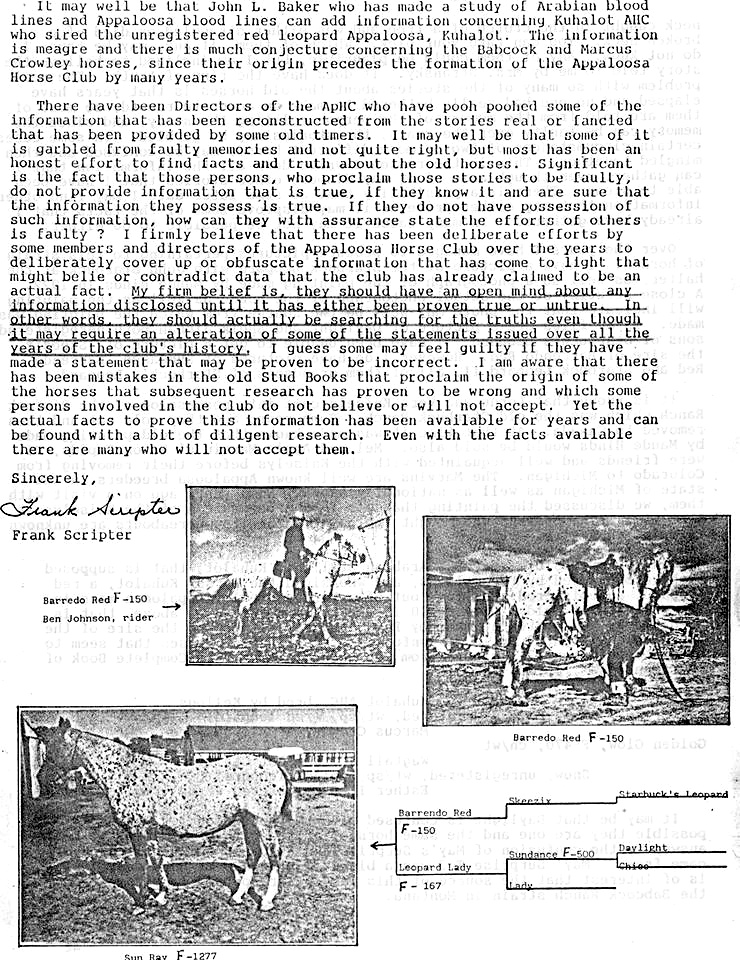 ---
Letter from Gene Carr, published in the Sundance Newsletter, March 1990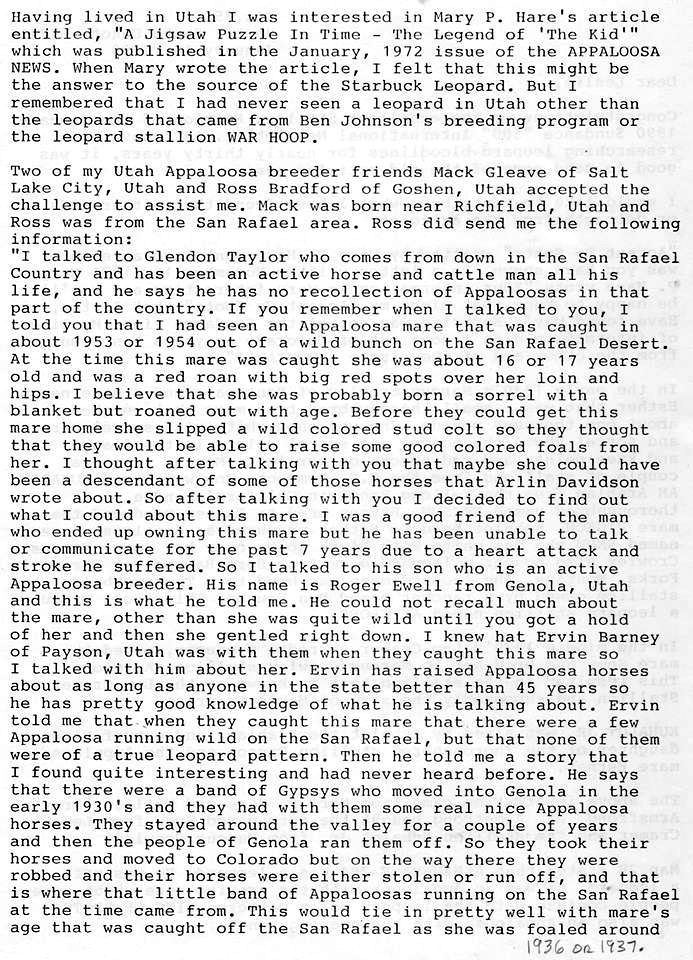 ---
Excerpt from "The American Leopard Horse Ranch" by Frank Scripter,
published in the Sundance Newsletter, February 1995.

---
"Accent on Spots - Revisited" by Mary P Hare
Sundance Newsletter March 2004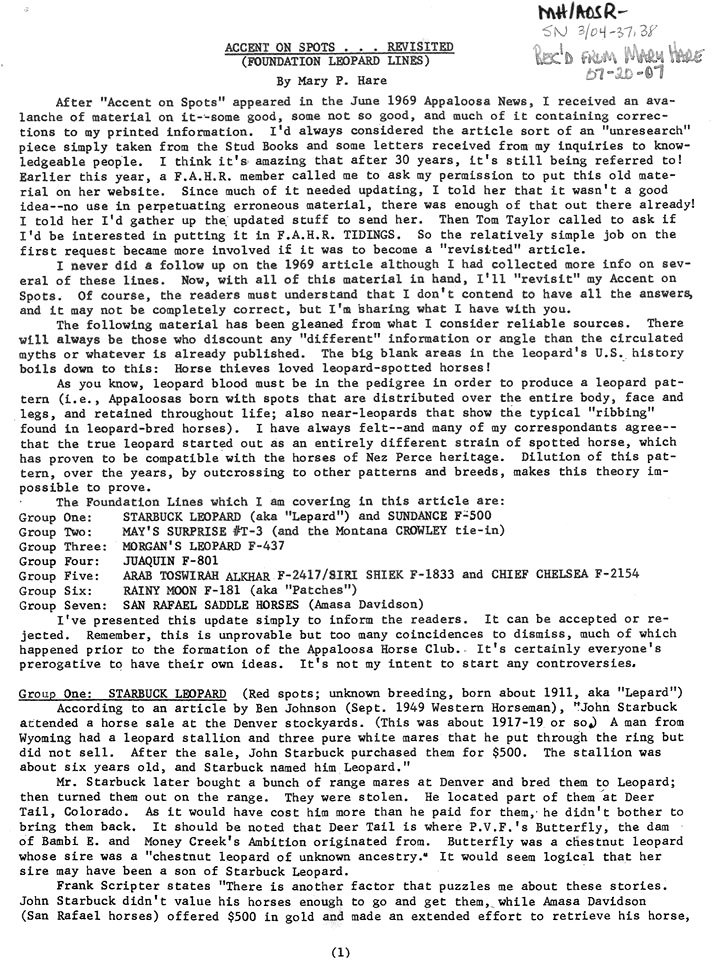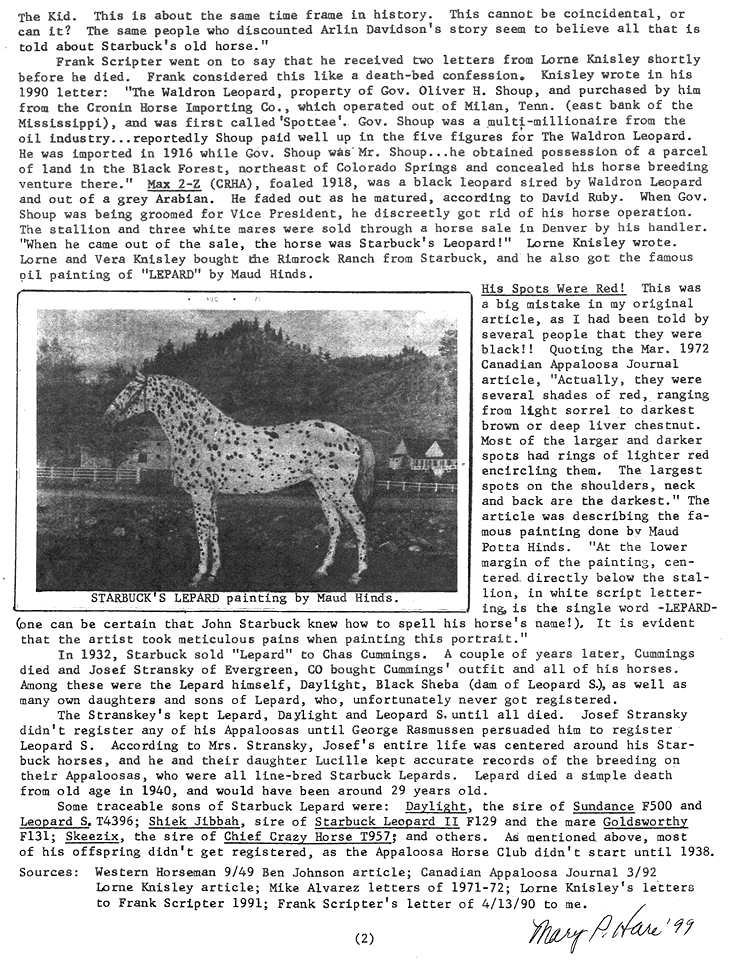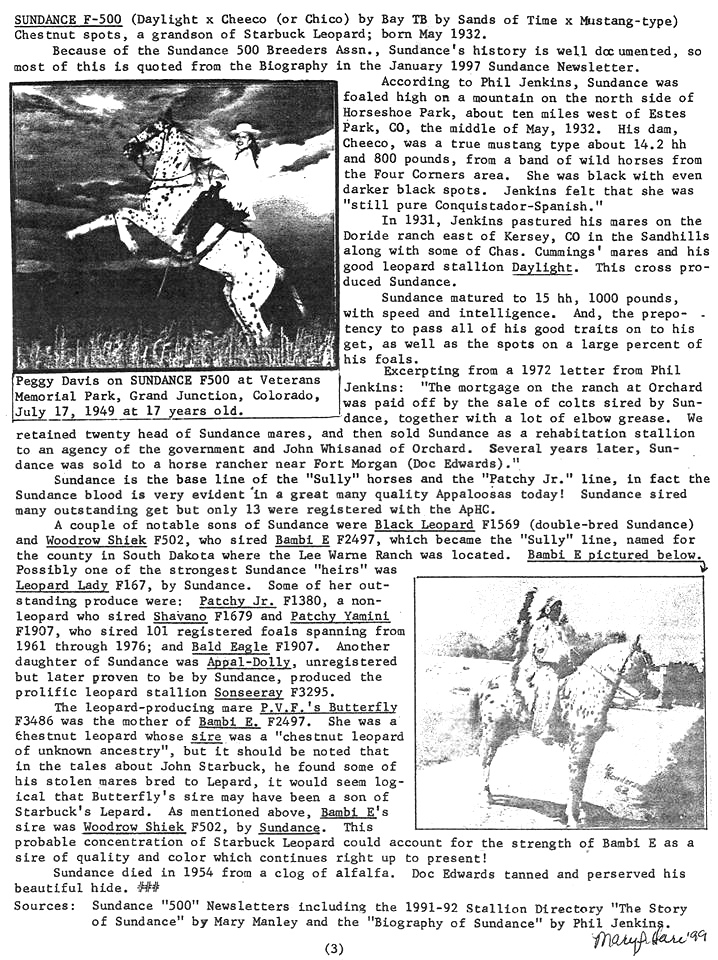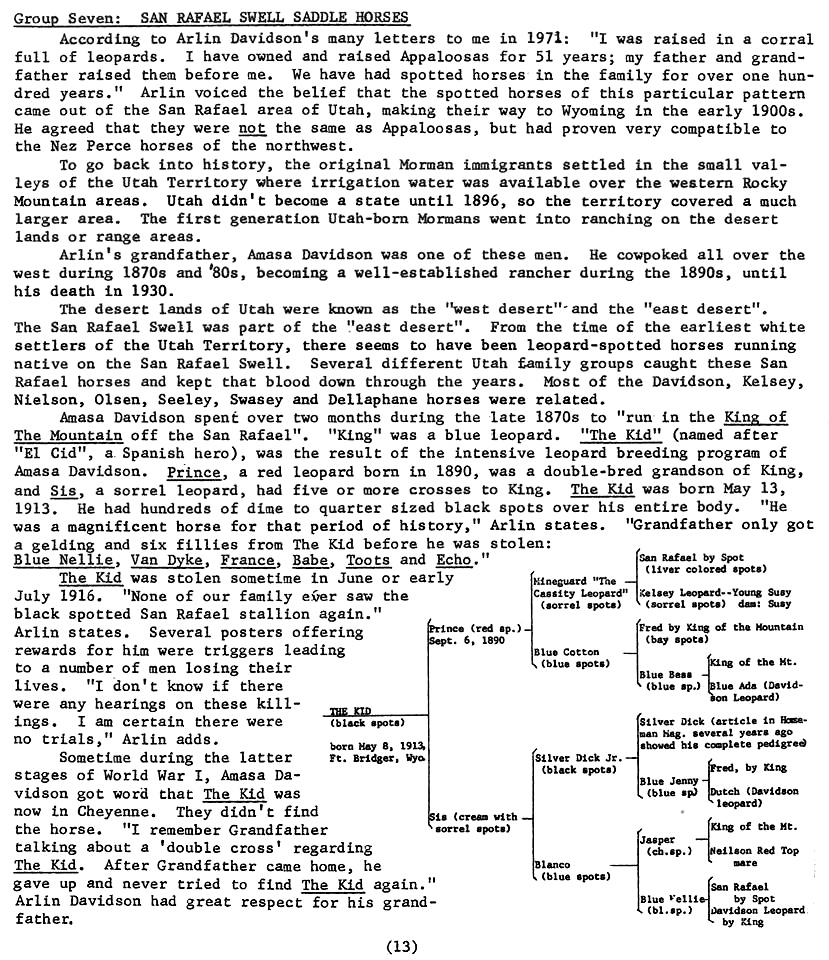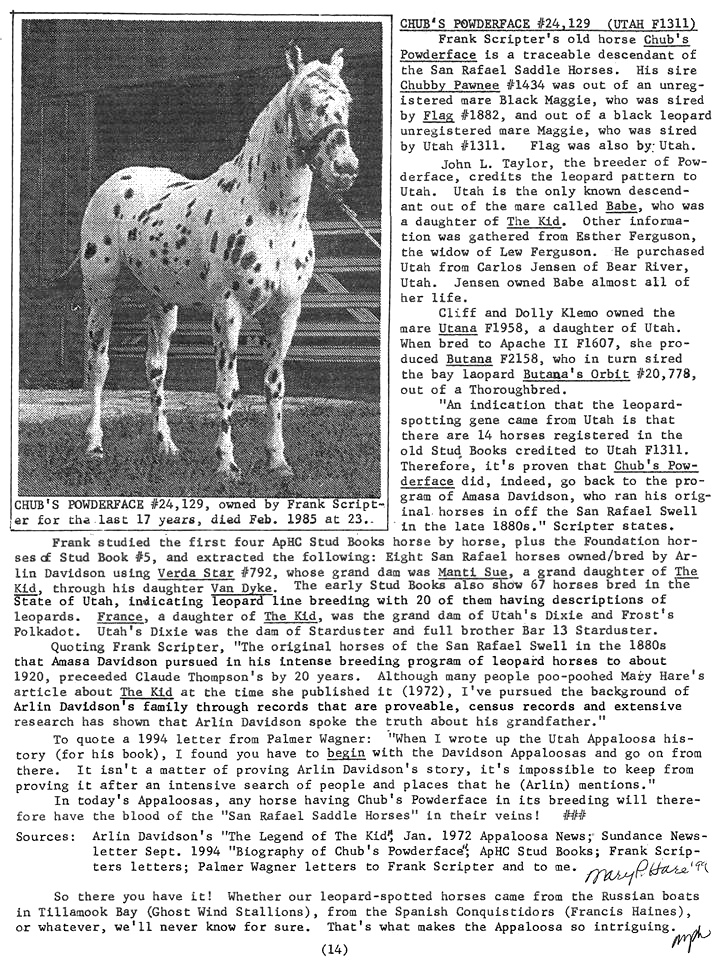 ---
scanned from Sundance Record Book Vol I...PMM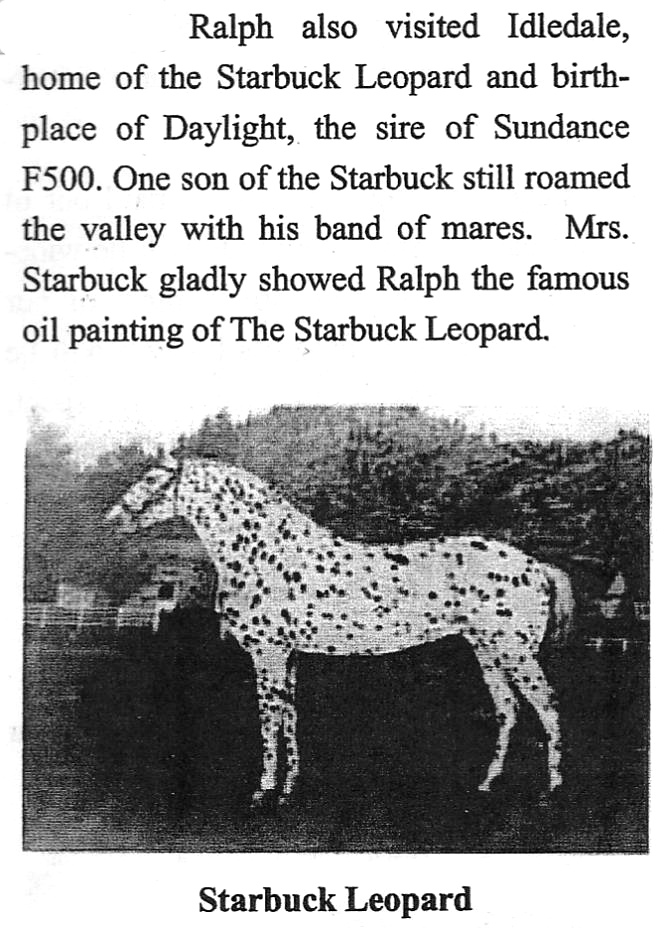 ---
Notes from phone call with Mary P Hare, December 2007...PMM



---
This page last updated September 2015.