Appaloosa Territory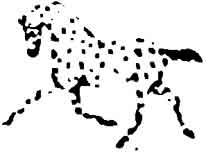 ---
Tidbits: (Some of) the Appaloosas of Jane Kilberg, Texas
Jane Kilberg was offering for sale a mare I was swooning over. She sent the following photos. Alas, I was unable to find the $$, and never purchased her. Her name was FM Walkara Z, a black roan leopard type mare who had a delicious pedigree to my mind. She had both Arab Taswirah Alkhar F-2417 and Bearstep/Moroccan/Morgan's Leopard. Ohh La LA!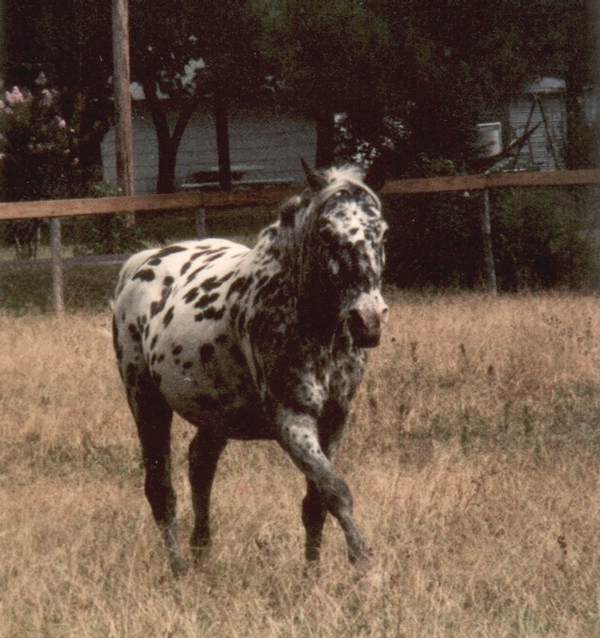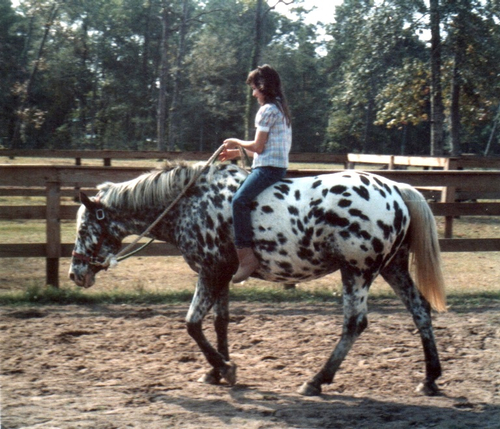 Walkara 1983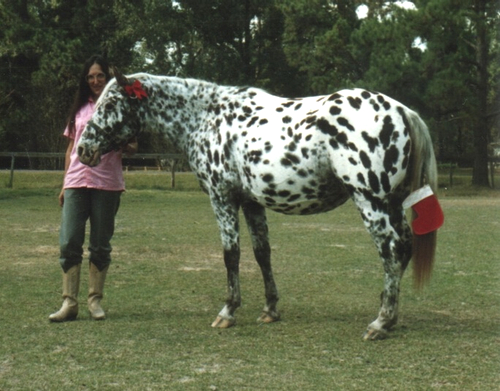 FM Walkara Z and Jane Kilberg.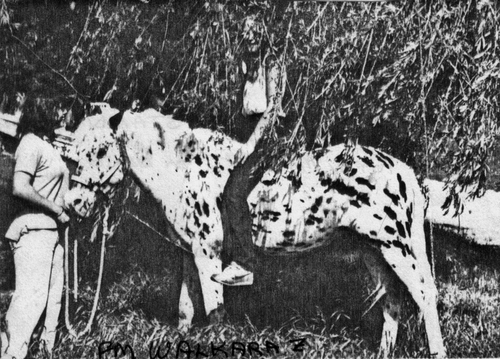 Walkara and Kathy Maynard, her previous owner.
---
Walkara had had three foals for Jane at the time.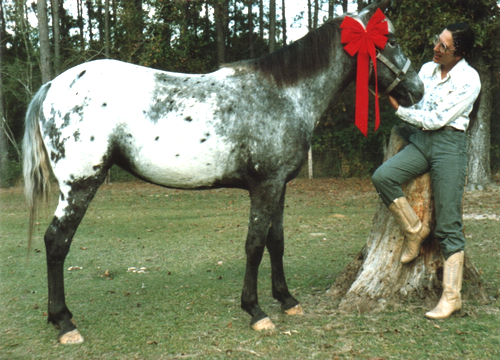 This is Skyline, sired by Kathy Maynard's stallion Coyote's Apache.
---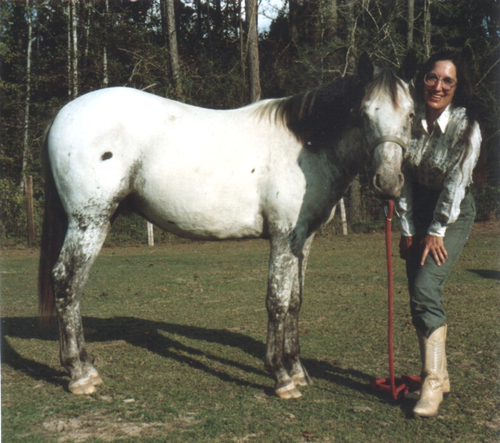 This is a gelding named Country Cooking and Jane. He was sired by BBF Spanish Roca.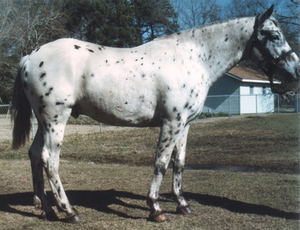 BBF Spanish Roca, sire of Country Cooking.
---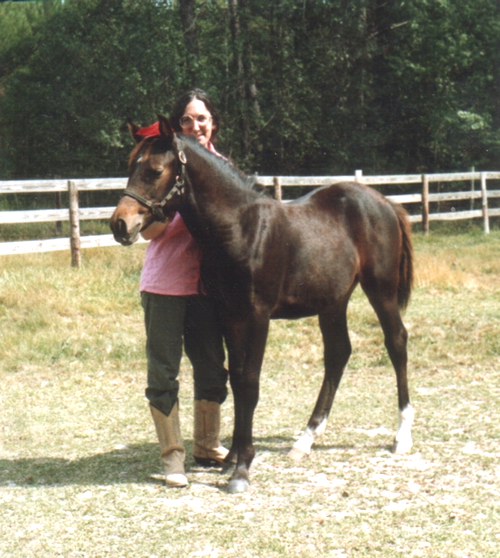 This is Julia Belle Swain, sired by Lokman, an Arabian.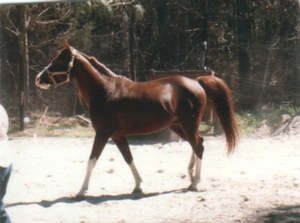 Lokman, sire of Julia Belle Swain.
---
While going through y boxes of Appaloosa "stuff", I noticed that Walkara, as a young thing, was once owned by Money Creek Ranches. Her story: Foaled in 1976, bred by Fred Phipps, Minnesota. Sold to Money Creek in 1977, who sold her to Wapitew Farm, Virginia in 1978. Then sold to Kathy Maynard, Vermont in 1981, and to Jane, Texas in 1984. Again, alas, not to me. Jane sold her to Elaine Whitworth of Tennessee. [Thanks, Bonnie, for the owner name correction.]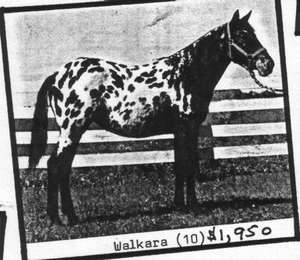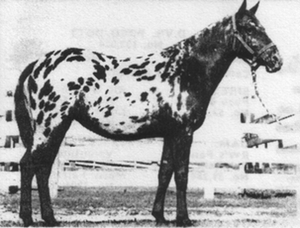 Both of these images are from Money Creek Ranch Saleslists.
And last, this is Walkara as a foal. These are her registration photos.
---
Pedigree of FM Walkara Z #243102
---
---
This page last updated May 2013.