Appaloosa Territory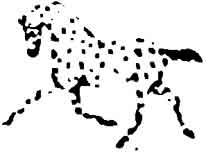 ---
Stallions
DJ Prints Charming
ApHC #604845, CRHA #6349-P, SBC #1347H
2001 colt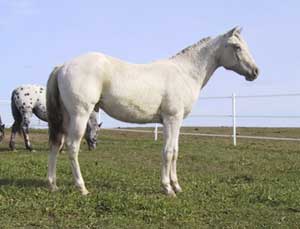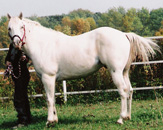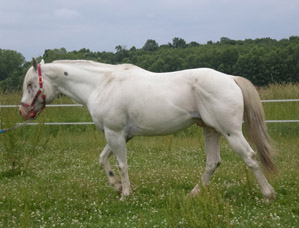 Donna Jedrzcyka of DJ Appaloosas bred DJ Prints Charming, a great grandson of WOA Sarcee's Candy. Prints Charming is now owned by Indian Spirit Horses in Wisconson. Please contact Heather Demmon for more information: (262) 626-6445 or e-mail: shuffle@indianspirithorses.com
Pedigree of DJ Prints Charming
| | | | |
| --- | --- | --- | --- |
| | | | North Bay Sheik #208088 |
| | | Shadow Bay SSF #400204 | |
| | | | Angel Many Spots #286699 |
| | DJ Shadow Prints #530331 | | |
| | | | Bold Print #173189 |
| | | Moon Dancer MS #480386 | |
| | | | Shadow Dancer MS #305053 |
| DJ Rainbow Prints #562692 | | | |
| | | | North Bay Sheik #208088 |
| | | Shadow Bay SSF #400204 | |
| | | | Angel Many Spots #286699 |
| | DJ Xenolith Bijou #512181 | | |
| | | | Chub's El Bucko #317714 |
| | | Lady Powderface #497834 | |
| | | | Running Bear Jule #272193 |
| | | | |
| | | | |
| | | | |
| | | | Ulrich's Many Coups #211687 |
| | | Ulrich's Papillon #381053 | |
| | | | Sully Butterfly #186334 |
| | Ulrich's Tecumseh #489835 | | |
| | | | Mighty Tim #86102 |
| | | Ulrich Timarue #260886 | |
| | | | Sonny's Leo Question #177117 |
| DJ Cinnamon Candy #562688 (1997) | | | |
| | | | Navajo's Candy #85389 |
| | | WOA Sarcee's Candy #440668 | |
| | | | Weeping Water #121193 |
| | Candy's Wiyanna #481812 | | |
| | | | Dinero Real #52830 |
| | | MA's Dinero Sun #278883 | |
| | | | Marsh Acres Sunflower #112084 |
---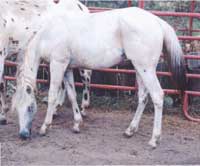 Charm as a youngin'.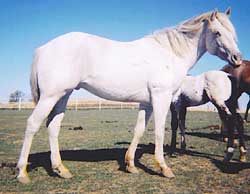 Charm a bit older.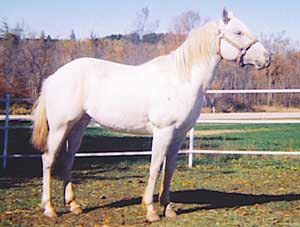 Beginning to look adult!
---
Foals by of DJ Prints Charming
Charm's first foal, Sarceegoldnbearspirit, (ICAA F3-2478) a 2004 leopard filly who is a great great granddaughter of
WOA Sarcee's Candy
. Her dam is Sarcee Bunny Spot, a mare from the late Lois Williams' Wild Wish Farm.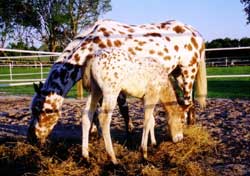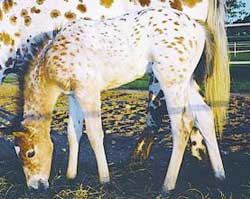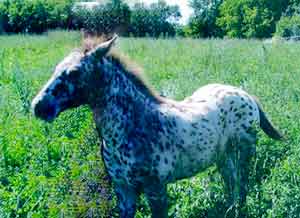 Just a little older, shedding our baby fuzz..., and showing all those awesome spots underneath!
Sarceegoldnbearspirit 2004 bay leopard filly Dam: Sarcee Bunny Spot
Shadow Dance Spirit 2005 filly Dam: Joker's Snow Dance
Running River Spirit 2005 filly Dam: Ms Tiara Tower
Sarcee RedEagleSpirit 2006 filly Dam: Sarcee Bunny Spot
Apache Brite Sun Spirit 2006 colt Dam" JR's Pretty Woman
Indian Spirit "Cochise 2007 colt Dam: Joker's Snow Dance
Summer Sundance 2007 colt Dam: JR's Pretty Woman
Spirit Lake Tejas 2008 colt Dam: Joker's Snow Dance
Autumn Moon Spirit 2008 colt Dam: JR's Pretty Woman
Nacoma Bearpaw Spirit 2009 colt Dam: Sarcee Bunny Spot
Eagle's Dancin Spirit 2010 filly (granddaughter of Charm) Dam: Shadow Dance Spirit Sire: EC Chief FourEagles
---
---
This page last updated on June 12, 2010. ©2003-2010 Wolf Oak Appaloosas/Appaloosa Territory