Appaloosa Territory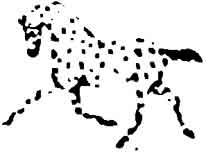 ---
Foals

OBR Sunspot Snowflake
ApHC, CRHA, SBC pending
2004 filly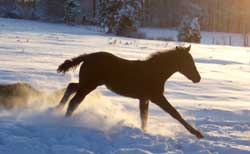 OBR Sunspot Snowflake is a product of the C3 O'Bryant Ranch, being Sunspot Revel bred top and bottom.
Her sire is Candy K Tahintate, her dam is Mar-C's Feather. Pedigrees of sire and dam are available at these links.
---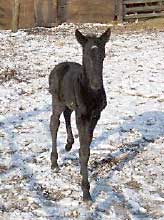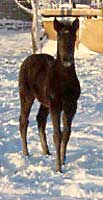 Snowflake at a day (left) and at two weeks (right), showing off her one 'snowflake.".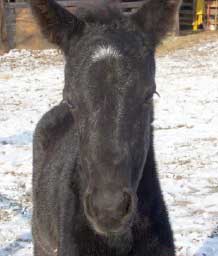 Oh, did you want to see my 'spot' close up? Pretty, isn't it?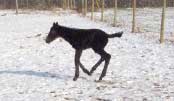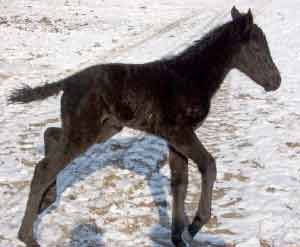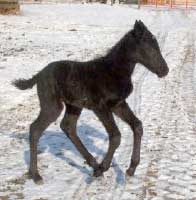 Snowflake, learning to use her legs.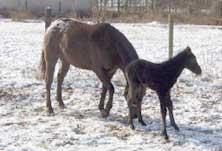 Snowflake and mom, Feather. Now, should I back into Mom and let fly? Would I get into trouble? Do ya think?
---
A couple of weeks later....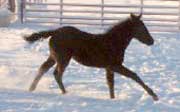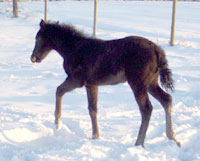 Snowflake on the move. Am I doing the "Shuffle"? (right photo)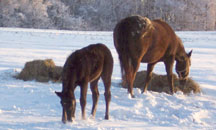 What is this dern white stuff anyway? I'm in North Carolina - what the heck is going on?
---
All photos courtesy of C3 O'Bryant Ranch
---
This page last updated on February 20, 2004. ©2003, 2004 Wolf Oak Appaloosas/Appaloosa Territory