Appaloosa Territory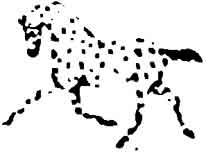 ---
Tidbits: Llano Appaloosas, Texas
Corrine of Llano Appaloosas purchased two daughters of Sarcee's Candy over several years: Candy's Tokahe (bay leopard) and Ima Candy Spots (red leopard). We kept in touch for a number of years afterwards.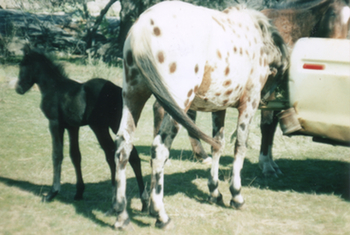 WOA Candy's Tokahe and her first foal, Pah Wakan.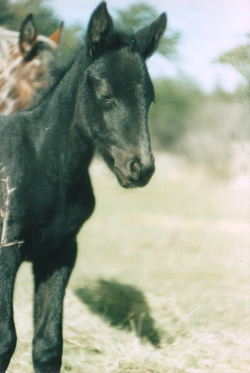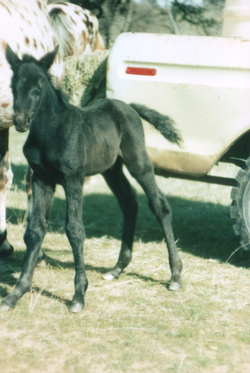 Pah Wakan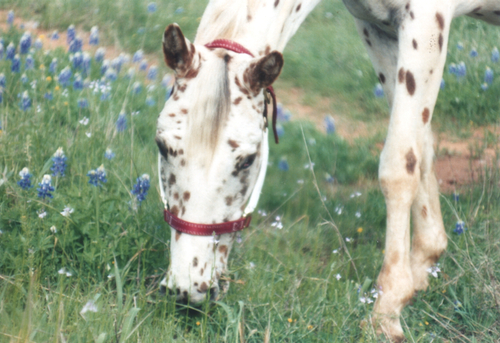 Ima Candy Spots, the second Sarcee's Candy daughter among the Texas bluebonnets.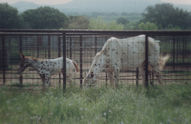 Ima Candy Spots with her 1992 colt, Candy's Gibraltar. Colt was sired by Gibraltar de Noche, a King Ranch QH stallion.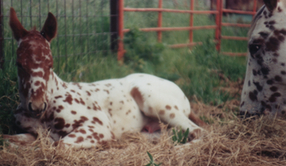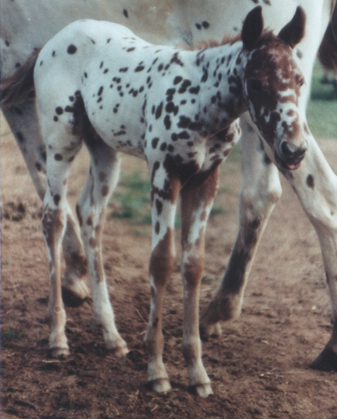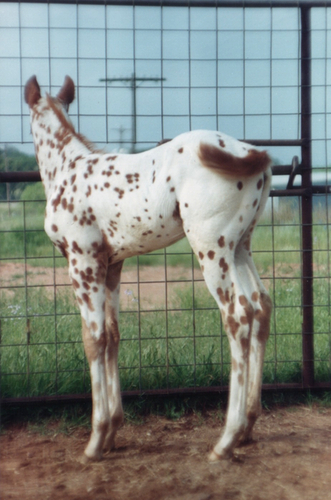 A few more pics of Gibraltar.
---
Pasture scenes from Llano Appaloosas.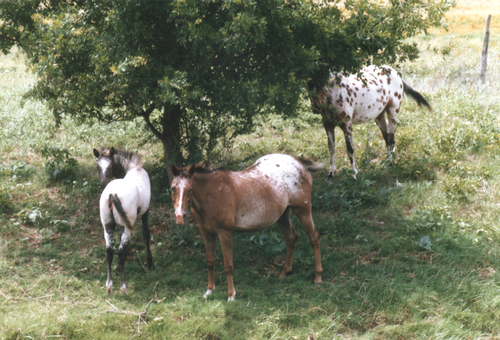 Blanket mare is Holly Dart, with her foal, 4 Mile Brite Rain. Leopard on right is Candy's Tokahe. [1989 photo]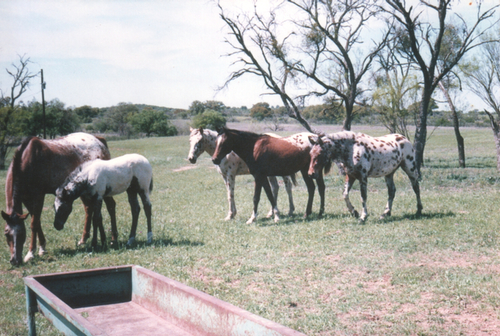 Holly Dart an her filly on the left, with Ima Candy Spots, White Arrow and Candy's Tokahe looking on. Corrine says, "Holly had just given my 3 outlaws on the right a good lesson in accepting her new 4 month old daughter, 4 Mile Brite Rain."
(Holly is also the dam of White Arrow - Gee Mom, don't you love me anymore?)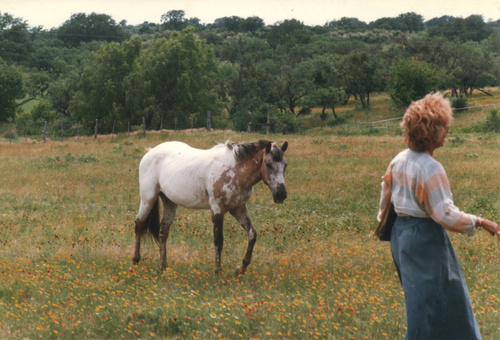 This is Chec C's Quiet Riot (the Easterner). She is a granddaughter of Chief Chelsea F2154.
---
Other boys and girls of LLano Appaloosas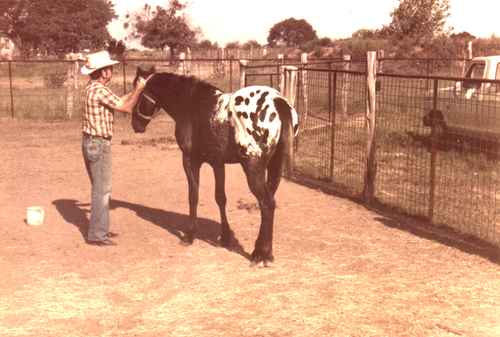 Call Me Chief #411443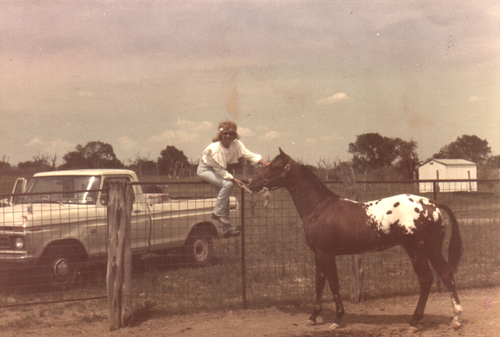 Rewardable, 1986 son of Skip's Reward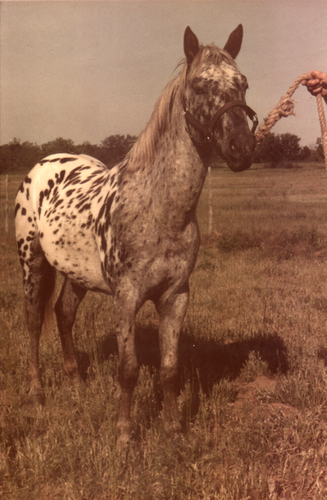 Sir Pawnee, 1985 stallion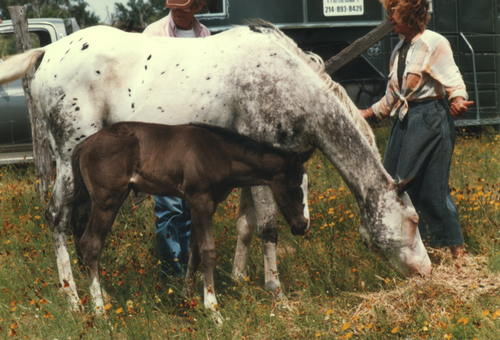 The mare is Brite Lacy Lynbo. The 1989 foal (name pending) is Manche Choco Gold.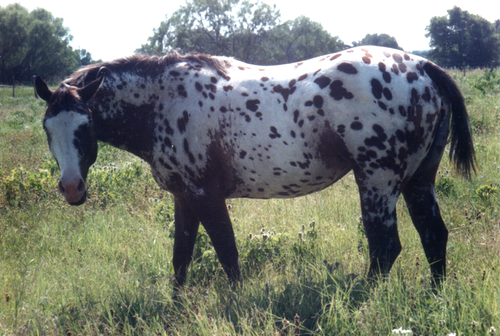 TBN Fancy Pants #479615. She placed 6th in Most Colorful at the 1990 World Show. She was four months in foal to a son of Seattle Slew JC (Triple Crown winner). She aborted twin colored identical fillies at 9 months. Corrine said" I thought I would die that day." (11/11/92)
I think this is an Ima Candy Spot daughter.
---
---
---
---
This page last updated January 2013.